< PREV PAGE
NEXT PAGE >
1 Series E81 130i (N52K) 3-door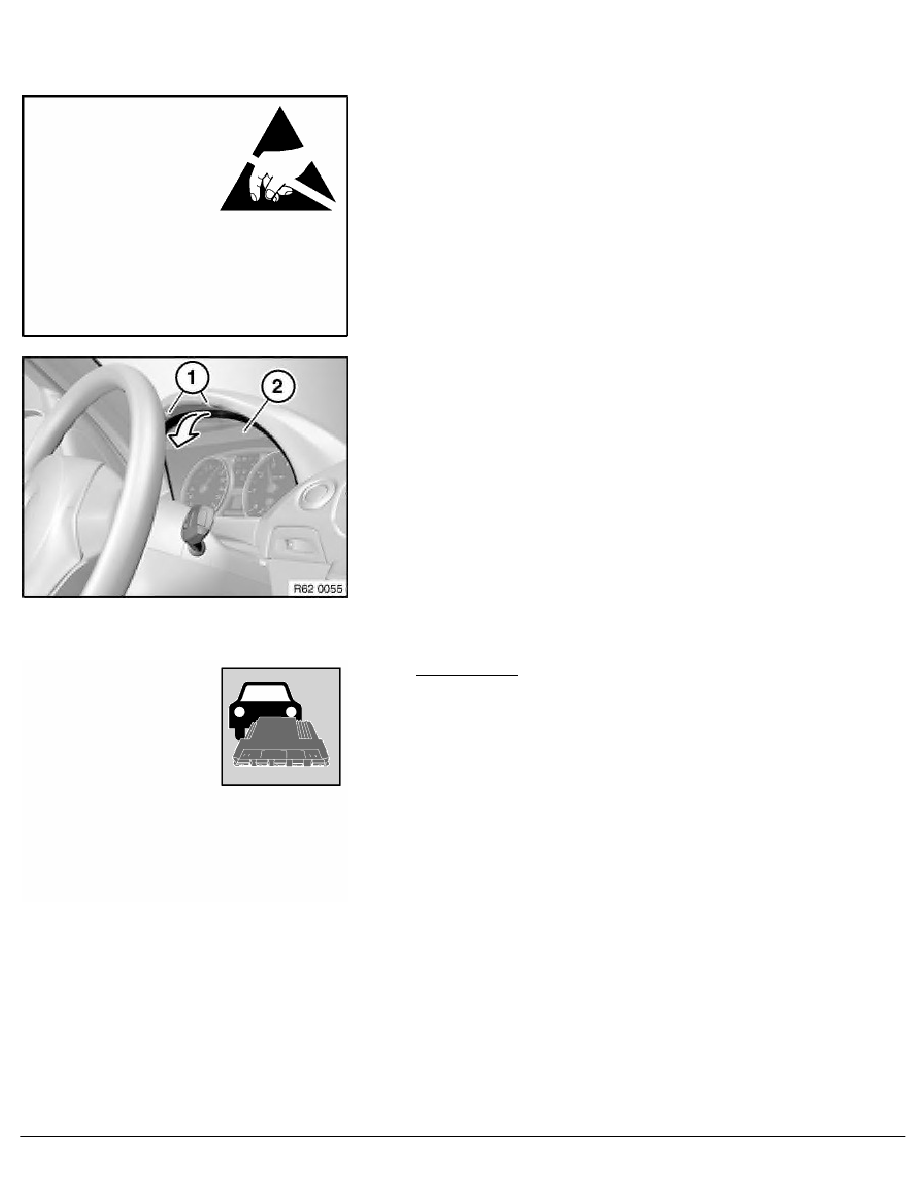 62 11 280
Removing and installing (replacing)
instrument cluster
Important!
Read and comply with notes on protection against
electrostatic damage (ESD protection).
Important!
Risk of damage!
Carry out this operation carefully so as to avoid damaging the
instrument panel.
Extend steering wheel completely and lower.
Release screws (1). Tightening torque 
62 13 1AZ
.
Pull instrument cluster (2) forward slightly in direction of arrow.
Disconnect associated plug connection.
If necessary, feed out/unclip associated wiring harness.
Remove instrument cluster (2).
Replacement:
Carry out vehicle programming/coding.
Check values for Condition Based Service (CBS), correct if
necessary
RA  Removing and installing (replacing) instrument cluster
BMW AG - TIS
22.01.2013  09:19
Issue status (12/2007) Valid only until next DVD is issued
Copyright
Page  - 1 -
< PREV PAGE
NEXT PAGE >