< PREV PAGE
NEXT PAGE >
1 Series E81 130i (N52K) 3-door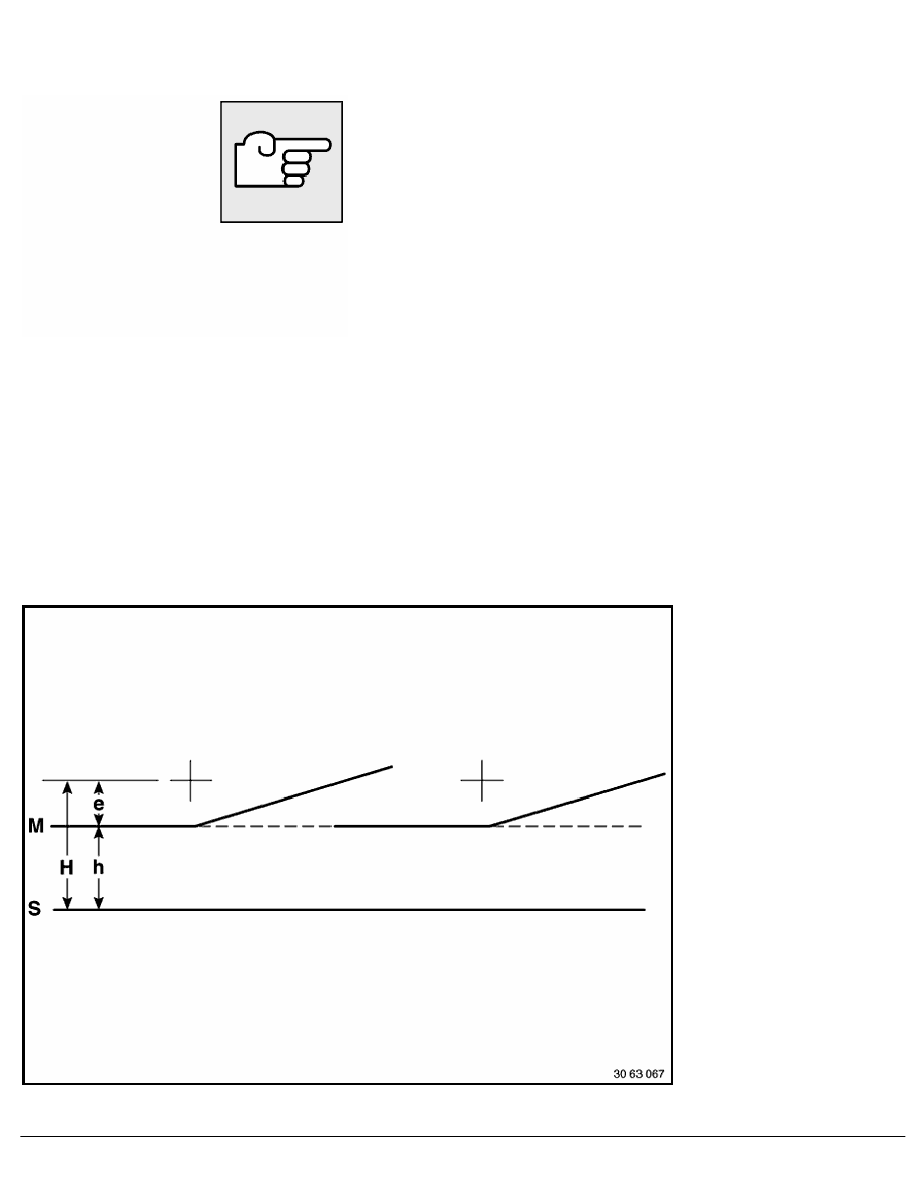 63 10 ...
Test requirements for headlight vertical aim
adjustment
•
Car parked on level ground.
•
Replace faulty glass and mirrors and blackened light bulbs.
•
Check tyre pressure and correct if necessary.
•
Apply load equivalent to one person on driver's seat (approx.
75 kg).
•
Vehicle with full fuel tank or appropriate additional weight in
luggage compartment.
•
Correct adjustment of headlights in relation to engine hood
(gap dimensions).
•
Manual headlight vertical aim control: Turn
handwheel to 0 position.
•
Automatic headlight vertical aim control: Wait
approx. 30 seconds after switching on lights.
•
Version with xenon headlights: Wait 80 seconds after
switching on lights. During this time, do not move the vehicle
and avoid vibrations.
•
Align headlight aimer with vehicle longitudinal axis and
parallel to parking surface. Set marking line (M) on aimer to
distance (e). Scale graduations on aimer are equal to a
gradient in cm at a distance of 10 meters.
Light/dark limit of headlights in headlight aimer
RA  Test requirements for headlight vertical aim adjustment
BMW AG - TIS
22.01.2013  09:19
Issue status (12/2007) Valid only until next DVD is issued
Copyright
Page  - 1 -
< PREV PAGE
NEXT PAGE >