< PREV PAGE
NEXT PAGE >
1 Series E81 130i (N52K) 3-door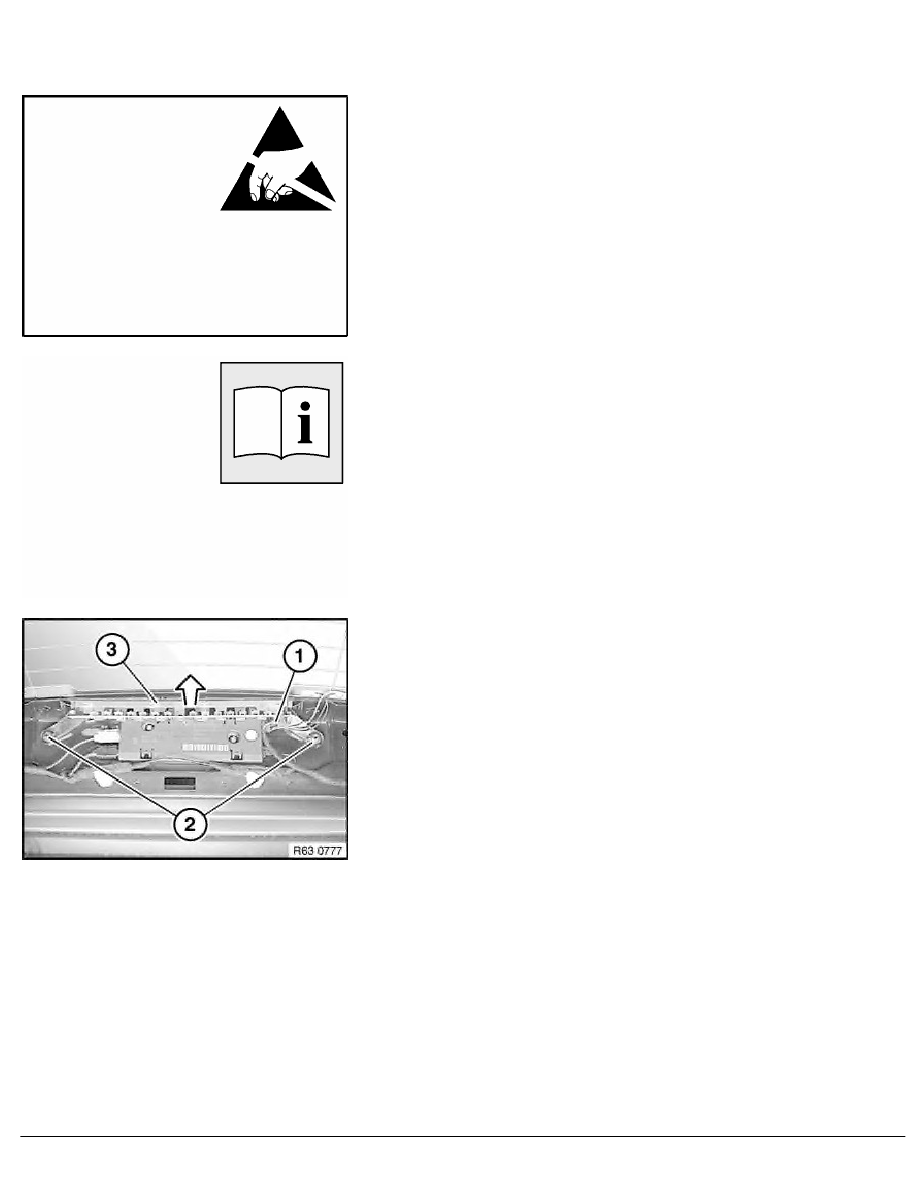 63 25 000
Removing and installing/replacing auxiliary
brake light
Important!
Read and comply with notes on protection against
electrostatic damage (ESD protection).
Necessary preliminary tasks:
•
Remove trim for rear window frame at top
Unfasten plug connection (1) and disconnect.
Release screws (2).
Installation:
Tightening torque 63 21 4AZ
.
Remove auxiliary brake light (3) in direction of arrow from rear lid.
RA  Removing and installing/replacing auxiliary brake light
BMW AG - TIS
22.01.2013  09:27
Issue status (12/2007) Valid only until next DVD is issued
Copyright
Page  - 1 -
< PREV PAGE
NEXT PAGE >