< PREV PAGE
NEXT PAGE >
1 Series E81 130i (N52K) 3-door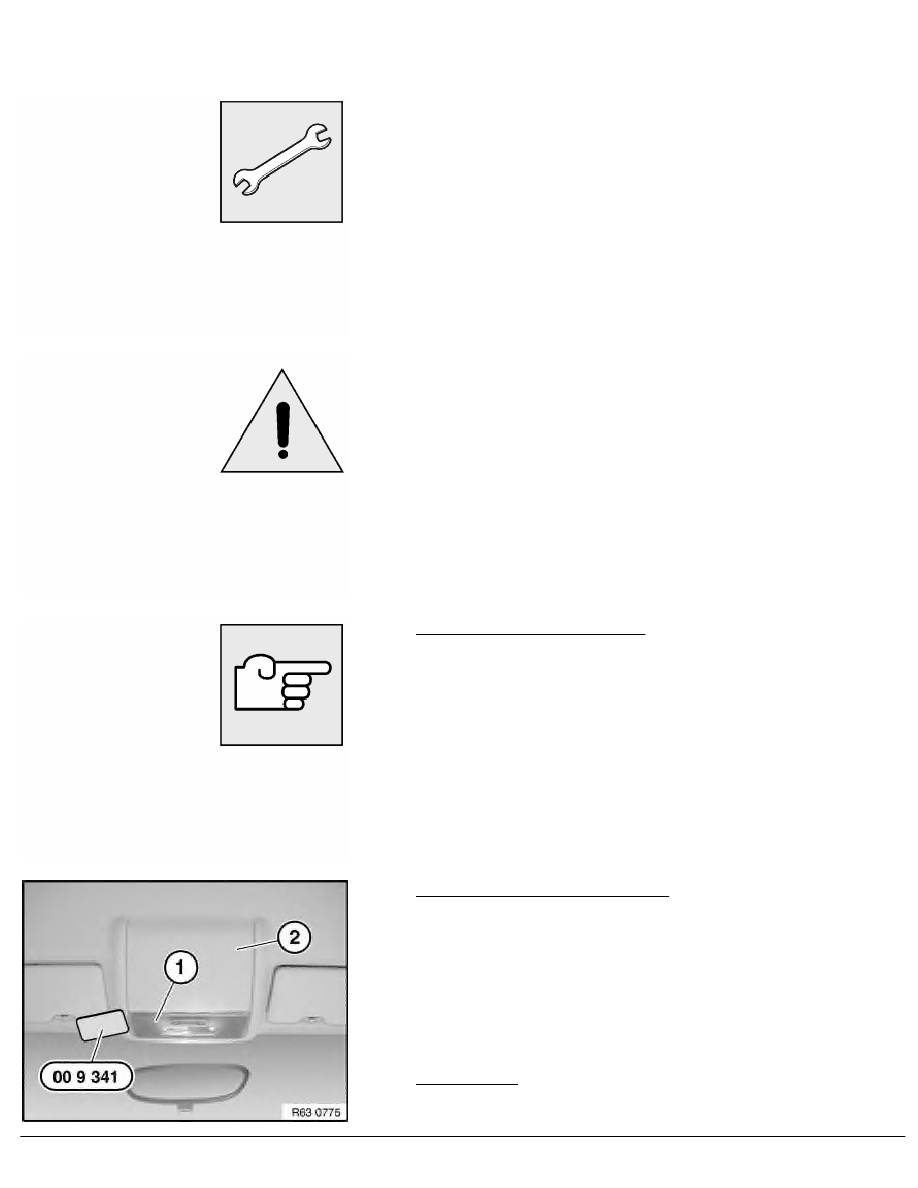 63 31 000
Removing and installing or replacing
complete roof light (front)
Special tools required:
•
00 9 341
Important!
Follow instructions for handling light bulbs (interior lights).
Version with roof switch cluster:
Operation is described in:
•
Removing and installing (replacing) roof switch centre
Version without roof switch cluster:
Important!
Ceiling light (1) and roofliner (2) must not be damaged.
Lever ceiling light (1) with special tool  00 9 341  out of
roofliner (2).
Disconnect associated plug connection and remove roof light (1).
Replacement:
If necessary, remove bulbs.
RA  Removing and installing or replacing complete roof light (front)
BMW AG - TIS
22.01.2013  09:28
Issue status (12/2007) Valid only until next DVD is issued
Copyright
Page  - 1 -
< PREV PAGE
NEXT PAGE >