< PREV PAGE
NEXT PAGE >
1 Series E81 130i (N52K) 3-door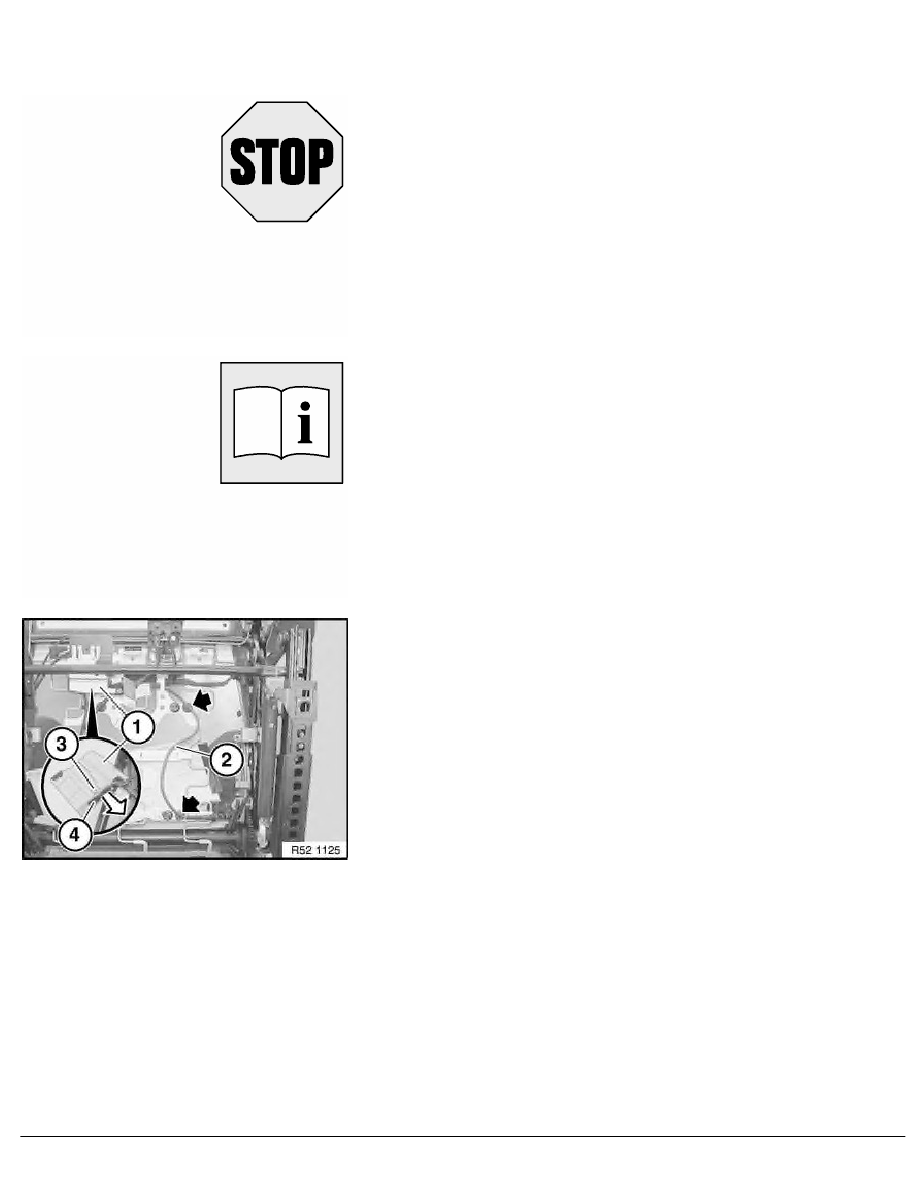 72 12 050
Removing and installing side airbag (sport
seat)
Warning!
Observe safety regulations for handling airbag modules and
pyrotechnical seat belt pretensioners.
Incorrect handling can cause airbags to trigger, resulting in
serious injuries.
Necessary preliminary tasks:
•
Disconnect battery negative lead
•
Remove rear panel on front seat
•
Remove front seat
Important!
Make sure airbag wiring harness is exactly routed when
installed.
Detach cable tie.
Release airbag wiring harness (2) from cable holders on seat
mechanism.
Raise release clip (3) and pull plug (4) out of plug housing (1).
Note:
If necessary, release yellow plug housing (1) from holder on seat
mechanism.
RA  Removing and installing side airbag (sport seat)
BMW AG - TIS
22.01.2013  10:19
Issue status (12/2007) Valid only until next DVD is issued
Copyright
Page  - 1 -
< PREV PAGE
NEXT PAGE >