< PREV PAGE
NEXT PAGE >
1 Series E81 130i (N52K) 3-door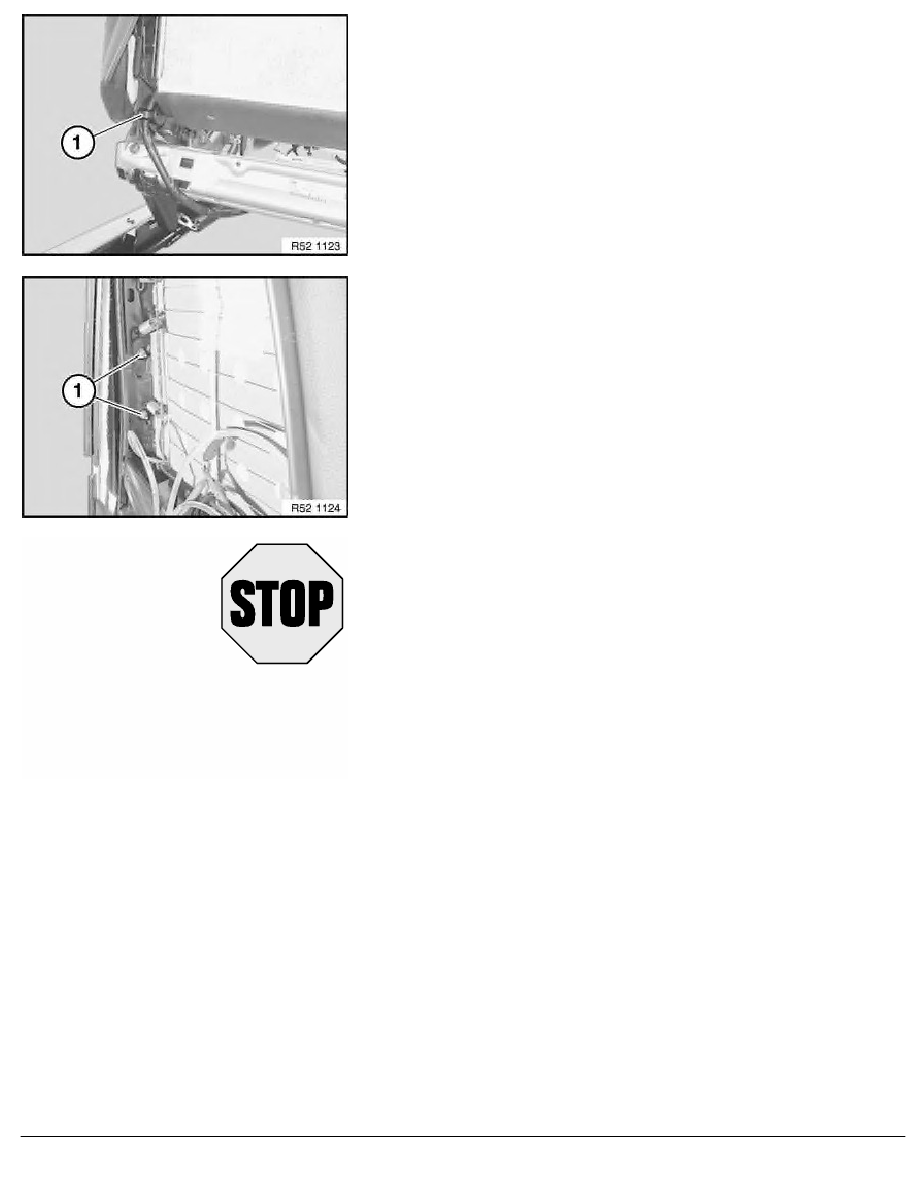 Unclip cable holder (1) from seat mechanism (2).
Unscrew nuts (1).
Installation:
Replace nuts.
Tightening torques  72 12 02AZ
.
Important!
Feed the wiring harness carefully through the seat and
backrest mechanism as the edges of the frame can be sharp.
Installation:
Make sure wiring harness is correctly laid.
Assemble front seat.
RA  Removing and installing side airbag (sport seat)
BMW AG - TIS
22.01.2013  10:19
Issue status (12/2007) Valid only until next DVD is issued
Copyright
Page  - 2 -
< PREV PAGE
NEXT PAGE >