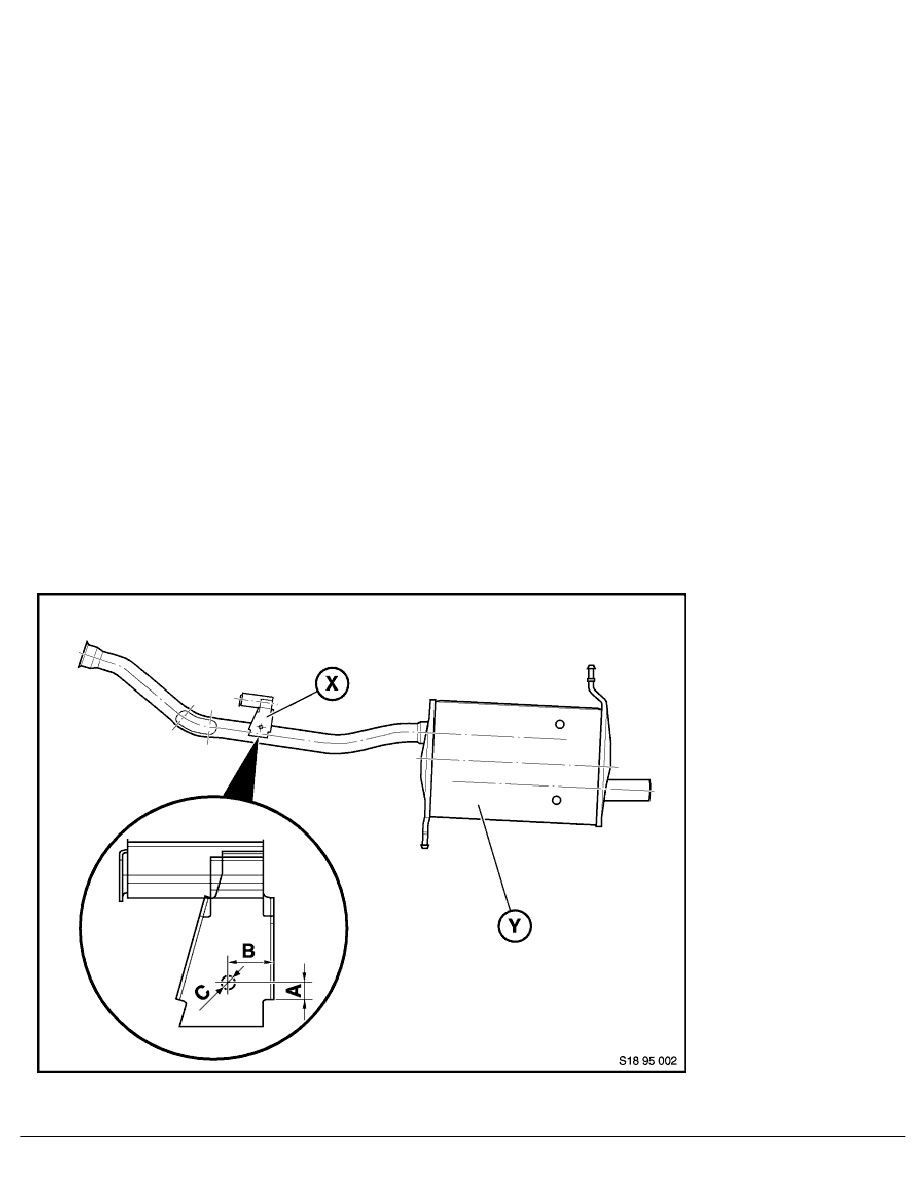 VK-23/Seyfried
Baugruppe/Group: 18
18 01 95 (977)
weltweit
All countries
09/1995
Heat shield
E36 compact
Situation: 
Tests have shown that excessive heat may develop round the fuel tank and rear axle when
towing a trailer under certain operating or environmental conditions.
Effect: 
If the maximum permitted temperature is exceeded, the tank may become deformed, which
in turn may cause it to leak.
Affected
vehicles:
E36/5 - 316i compact, 318ti compact with retrofitted  towbar.
Action: 
It is essential that a heat shield be attached to the rear silencer on those vehicles which
have been retrofitted with a towbar (either from BMW Parts or another company) or those
which are fitted with a towbar in future.
Note:
Since July '95, the heat shield has been included in the towbar retrofit kit available
from BMW Parts.
Procedure:
-
Raise the car on a hoist
-
Feel whether there is a hole in the retainer (the spot marked "x" on the rear axle
subframe, depicted in figure 1 on page 2) for the rear section of the exhaust for
attaching the heat shield.
Figure 1:
Plan of the rear section of the exhaust
SI  Heat shield E36 compact
BMW AG - TIS
06.02.2013  19:23
Issue status (12/2007) Valid only until next DVD is issued
Copyright
Page  - 1 -