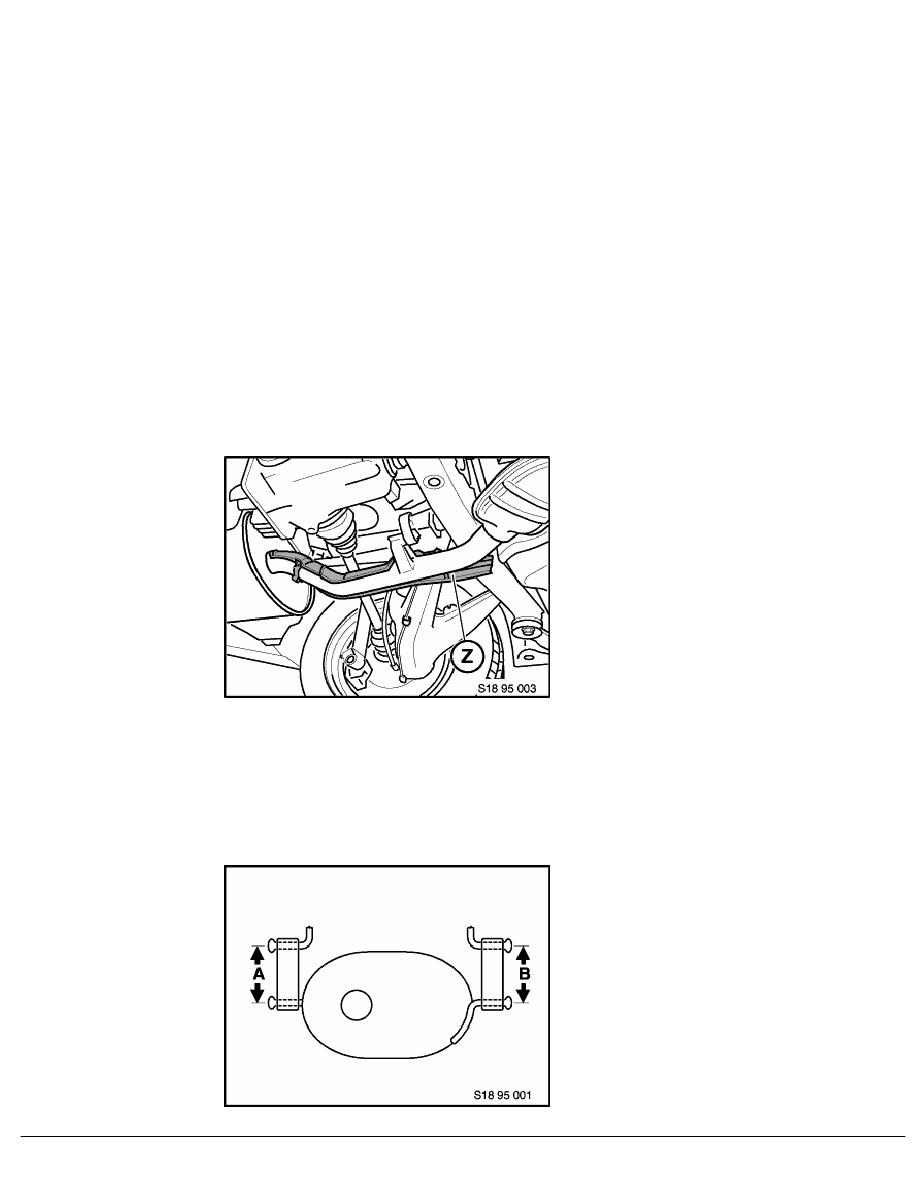 Dist. A = 8 mm
Dist. B = 21 mm
Dist. C = 
∅
5,0 mm
x = Retainer/mounting on the rear axle subframe
y = Rear silencer
-
If there is no borehole, the rear silencer has to be removed and a hole drilled in
accordance with the measurements given above. Afterwards the rear silencer should
be refitted, ensuring that it is not under any tension. 
Please refer to the Repair Instructions  - Exhaust system (M42) - 18 12 030
In the case of the 318ti, the two M8 hexagonal self-locking nuts, part no. 11 62 1 711
954, should also be renewed.
Note:
This borehole was introduced in series production in February 1995.
-
Fit the heat shield - see figure 2 on page 3 for the installation position.
The heat shield must not come into contact with the exhaust system except where it is
mounted. If necessary, a wooden wedge should be used on the heat shield to prevent
rattles once it has been fitted.
Figure 2:
Installation position of the heat shield
"z".
-
If, when accelerating at 2600-2800 rpm, droning or rumbling noises should arise once
the above measures have been carried out, the rear silencer should be loosened.
This is done by twisting the exhaust so that length B below is approx. 10-12 mm less
than length A, i.e. tighten rubber mounting A or loosen B (see figure 3).
Figure 3:
Back view of the rear silencer
SI  Heat shield E36 compact
BMW AG - TIS
06.02.2013  19:23
Issue status (12/2007) Valid only until next DVD is issued
Copyright
Page  - 2 -