< PREV PAGE
NEXT PAGE >
Z Series E85 Z4 3.0i (M54) ROADST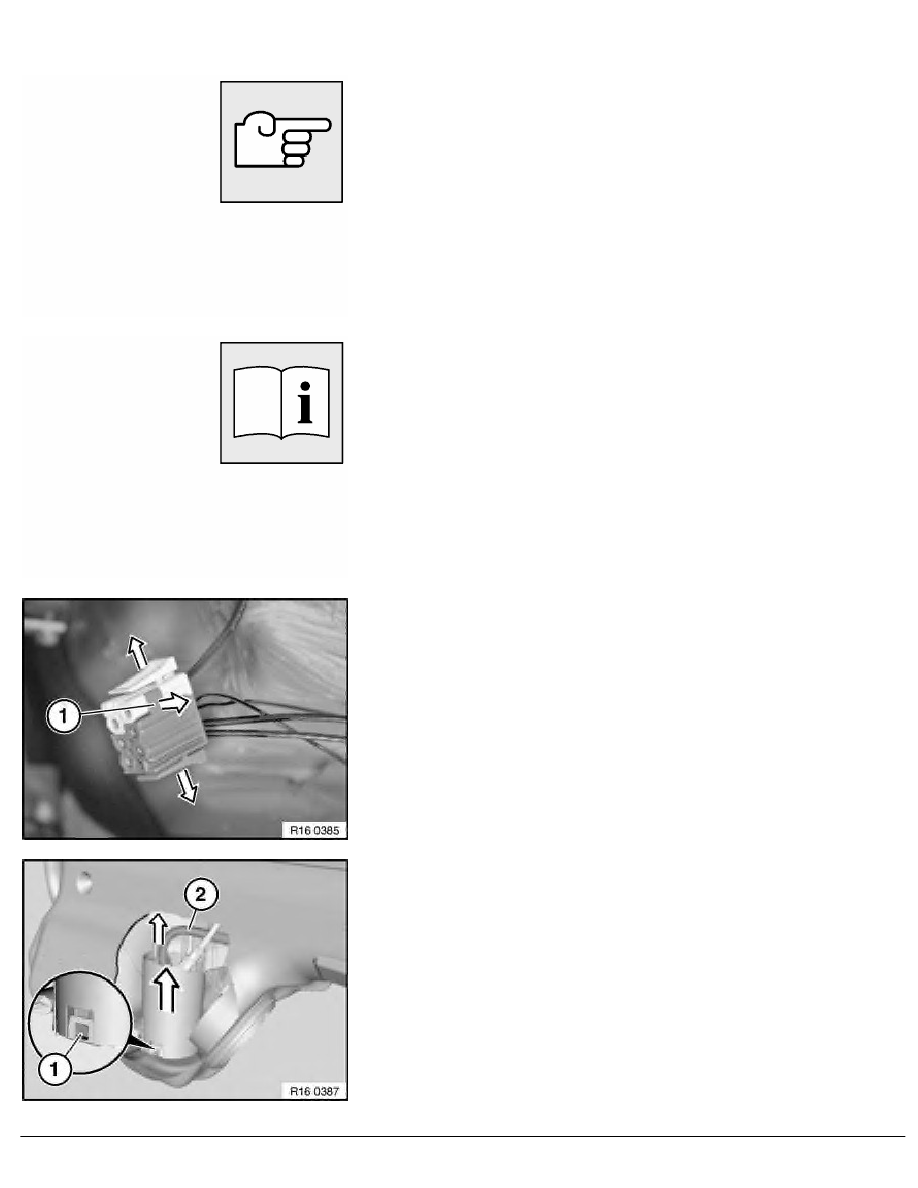 16 14 010
Removing and installing / replacing fuel pump
Note:
Fuel pump, right suction jet pump and right sensor for fuel level
indication together form a single unit and can only be replaced as
such.
Necessary preliminary tasks:
•
Remove fuel filter.
Disconnect plug.
To do so, bend lug (1) on both sides outwards and pull plug apart.
Disconnect line (2) from fuel pump.
Unlock fuel pump by pressing lug (1).
Release fuel pump upwards from catch.
Remove fuel pump with sensor through service aperture.
Installation:
When installed, fuel pump must clearly be heard to snap into
place.
Do not bend sensor arm during installation.
Line (2) must not be kinked!
RA  Removing and installing / replacing fuel pump
BMW AG - TIS
15.02.2013  13:03
Issue status (12/2007) Valid only until next DVD is issued
Copyright
Page  - 1 -
< PREV PAGE
NEXT PAGE >