< PREV PAGE
NEXT PAGE >
LeSabre V6-181 3.0L (1986)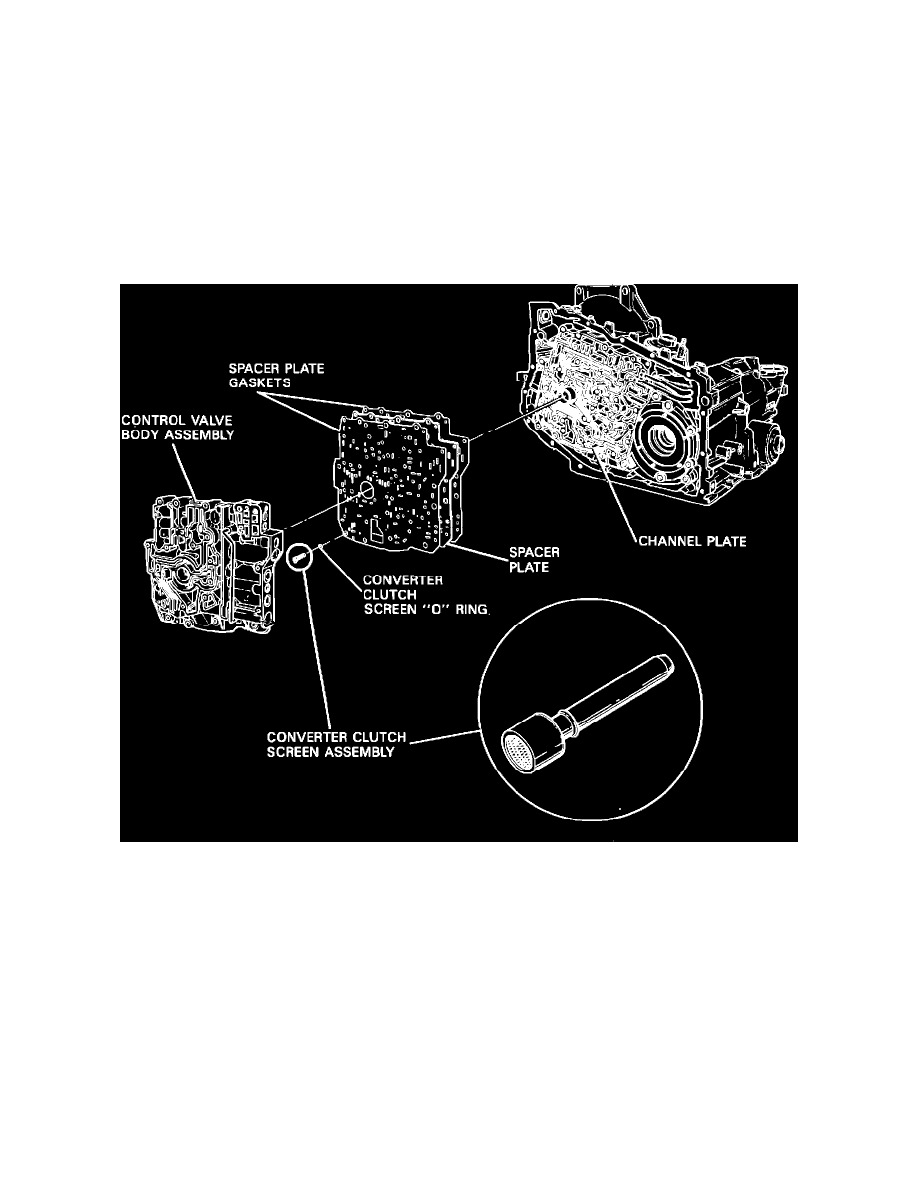 Torque Converter Clutch Solenoid: All Technical Service Bulletins
A/T - TCC Engages In 2nd Gear
Bulletin:
88-7440-6
Date:
April, '88
Ref. No.:     
88-129-7440
Corp. Ref. No.:  877126
SUBJECT:
TCC ENGAGES IN 2ND DUE TO MISSING OR MISPOSITIONED TCC SOLENOID SCREEN/SEAL
MODELS AFFECTED: ALL 1984-88 VEHICLES EQUIPPED WITH A THM 440-T4 (ME9) TRANSAXLE
FIGURE 1 - THM 440-T4
BULLETIN COVERS: (Figure 1)
The following conditions may occur on some of the subject vehicles if the Torque Converter Clutch (TCC) solenoid screen (Item 33) and/or O-Ring seal
(Item 68) is missing from the spacer plate or mispositioned in the spacer plate:
-
TCC applies during 1-2 shift.
-
TCC applies in 2nd gear during acceleration, then releases at steady throttle in 2nd gear.
-
TCC appears not to apply in 3rd gear because it already applied in 2nd gear.
-
TCC applies with wiring harness disconnected from transaxle.
< PREV PAGE
NEXT PAGE >