< PREV PAGE
NEXT PAGE >
LeSabre V6-181 3.0L (1986)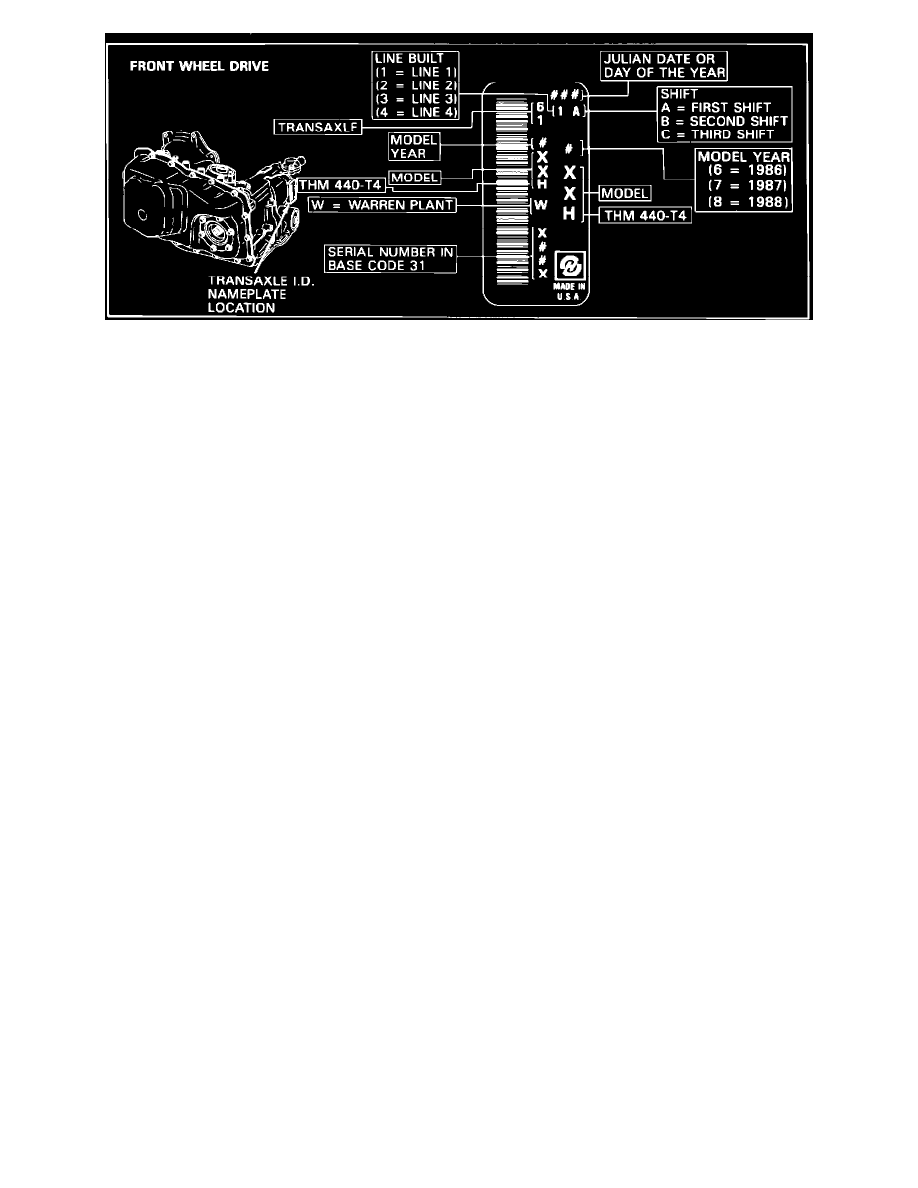 FIGURE 2 - THM 440-T4 TRANSAXLE IDENTIFICATION INFORMATION
DATE OF PRODUCTION CHANGE (Figure 2)
NOTICE:
All 1984 THM 440-T4 transaxles have the TCC solenoid screen in the valve body and do not use an O-Ring. The conditions listed above do
not apply to these early transaxles, which are listed below:
Model Year/
Built Before
Model
Julian Date
1985 BA
192
1985 BC
198
1985 BS
224
1985 BN
194
1985 CW
192
1985 OB
192
1985 OY
192
Refer to Buick Service Bulletin 85-7440-7 for early model TCC solenoid screen service information.
SERVICE ACTION
When the valve body is removed from a THM 440-T4 for any reason, make sure the TCC solenoid screen and/or O-Ring is not missing or
mispositioned. Sometimes the screen may be mispositioned due to wear or breakage of the plastic tabs that hold the screen in the spacer plate. If the
screen or seal is missing, worn or damaged, replace with the service part listed below.
SERVICE PARTS INFORMATION
Part No
Description
8658060
Screen Assembly, TCC Solenoid
8658109
Seal, O-Ring (TCC Screen)
SERVICE MANUAL REFERENCE
Refer to the THM 440-T4 (ME9) Automatic Transaxle Unit Repair section for service information.
< PREV PAGE
NEXT PAGE >