< PREV PAGE
NEXT PAGE >
Fleetwood V8-368 6.0L VIN 9 FI (1982)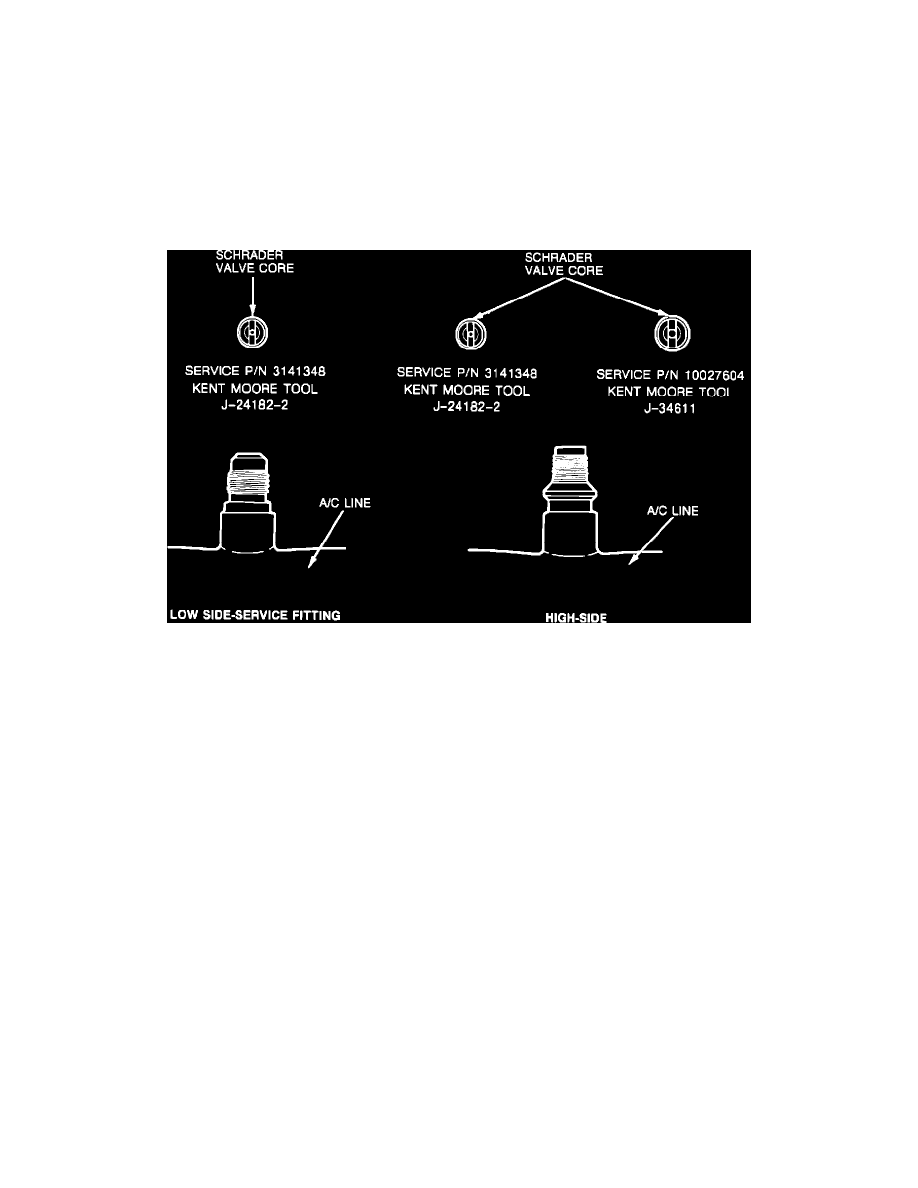 Service Port HVAC: Technical Service Bulletins
A/T - Refrigerant Schrader Valve Replacement
Bulletin No.:    
T-88-124
File in Group:
1
Number:
49 Corp. Ref. No.:  811206
Date:
April '88
SUBJECT:
REFRIGERANT SCHRADER VALVE REPLACEMENT
MODELS AFFECTED: 1985-1988 DE VILLES AND FLEETWOODS 1982-1988 RWD DE VILLES AND BROUGHAMS 1986-1988
ELDORADOS AND SEVILLES 1987-1988 ALLANTES, 1982-1988 CIMARRONS
FIGURE 1 - SERVICING SCHRADER VALVES
All refrigerant Schrader valves used on Cadillac vehicles are serviceable. The two types of Schrader valves, their service part number and the
corresponding Kent-Moore service tool numbers are shown below in Figure 1.
CAUTION: Discharge A/C System per Service Information Manual guidelines prior to removal of Schrader valve or escaping refrigerant R12 may
cause personal injury.
For warranty purposes use Labor Operation D3020 at .2 hour with an add time of .5 hour to discharge/charge the A/C System.
< PREV PAGE
NEXT PAGE >