Steering/Suspension - Wheel Alignment Specifications|Page 2459 >
< Steering/Suspension - Wheel Alignment Specifications|Page 2457
Fleetwood V8-368 6.0L VIN 9 FI (1982)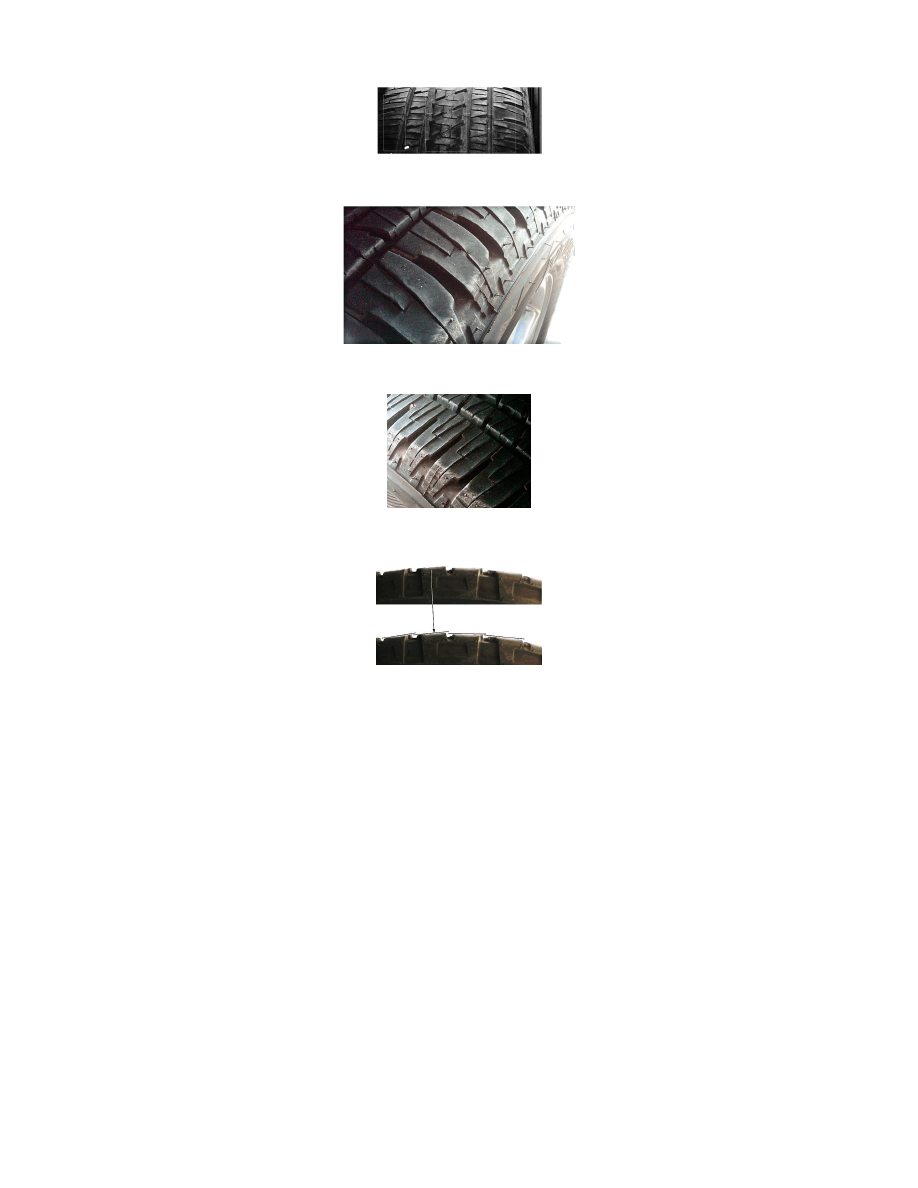 Figure 1: Full Tread View - "NORMAL" Tire "Feathering" Wear on the Shoulder/Adjacent/Center Ribs
Figure 2: Tire Shoulder View Example 1 - "NORMAL" Tire "Feathering" Wear on the Shoulder
Figure 3: Tire Shoulder View Example 2 - "NORMAL" Tire "Feathering" Wear
Figure 4: Detail Side View of Tire Shoulder Area - "NORMAL" Tire "Feathering" Wear
Important
When a wheel alignment is deemed necessary for tire wear, be sure to document on the repair order, in as much detail as possible, the
severity and type of tire wear (e.g., severe center wear or severe inside or outside shoulder wear) and the position of the tire on the vehicle
(RF, LF, LR, RR). Please note the customer's concern with the wear such as, noise, appearance, wear life, etc. A field product report with
pictures of the tire wear condition is recommended. Refer to Corporate Bulletin Number 02-00-89-002J and #07-00-89-036C.
4. Other repairs  that affect wheel alignment; e.g., certain component replacement such as suspension control arm replacement, engine cradle
adjustment/replace, steering gear replacement, steering tie rod replace, suspension strut/shock, steering knuckle, etc. may require a wheel
alignment. 
Important
If other components or repairs are identified as affecting the wheel alignment, policy calls for the wheel alignment labor time to be
charged to the replaced/repaired component's labor operation time rather than the wheel alignment labor operations. 
Important
Vibration type customer concerns are generally NOT due to wheel alignment except in the rare cases; e.g., extreme diagonal wear across
the tread. In general, wheel alignments are NOT to be performed as an investigation/correction for vibration concerns.
"Normal Operation" Conditions
Vehicle Lead/Pull Due to Road Crown or Slope:
As part of "Normal Operation," vehicles will follow side-to-side or left to right road crown or slope. Be sure to verify from the customer the types of
roads they are driving as they may not recognize the influence of road crown on vehicle lead/pull and steering wheel angle. If a vehicle requires
significant steering effort to prevent it from "climbing" the road crown there may be an issue to be looked into further.
Important
Steering/Suspension - Wheel Alignment Specifications|Page 2459 >
< Steering/Suspension - Wheel Alignment Specifications|Page 2457