< PREV PAGE
NEXT PAGE >
Fleetwood V8-368 6.0L VIN 9 FI (1982)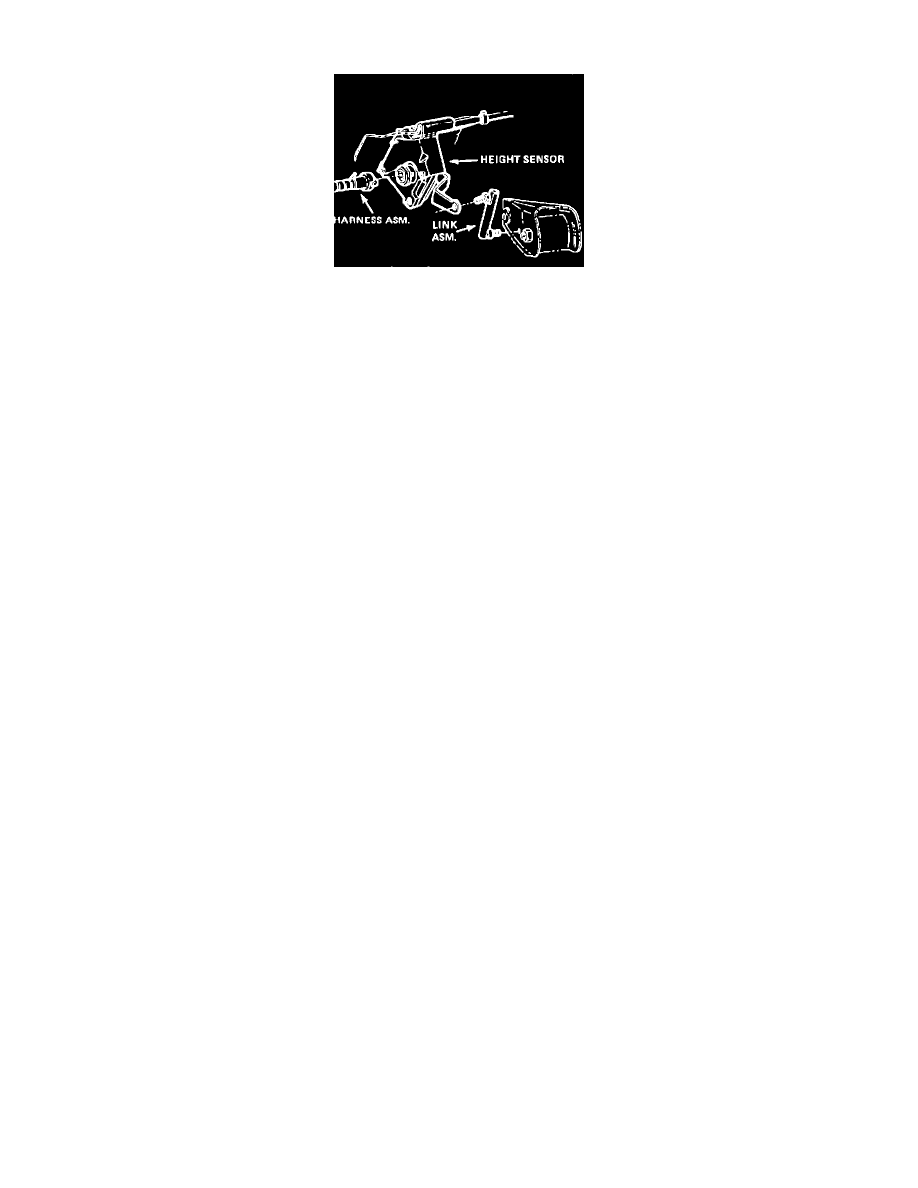 Ride Height Sensor: Description and Operation
Fig. 4 Electronic height sensor
10 C    The electronic height sensor, Fig. 4, controls two basic circuits: the compressor relay ground circuit and the exhaust solenoid coil ground circuit.
On some models, the sensor also controls the indicator light ground circuit. To prevent falsely activating the compressor relay or exhaust solenoid during
normal ride motions, the sensor circuitry provides a predetermined delay before either circuit can be completed. Also, the sensor electronically limits the
compressor run time or solenoid exhaust valve energized time to a predetermined length of time to prevent extended operation if a system malfunction
should occur. The run time is limited to between 2 and 7 minutes depending on model. The electronic height sensor is mounted to the frame
crossmember in the rear and is connected to the axle housing or upper control arm by a short link. 
< PREV PAGE
NEXT PAGE >