Diagram Information and Instructions|Page 8 >
Seville V8-300 4.9L (1991)
Relays and Modules
Relays and Modules - Accessories and Optional Equipment
Accessory Delay Module
Component Information
Diagrams
Diagram Information and Instructions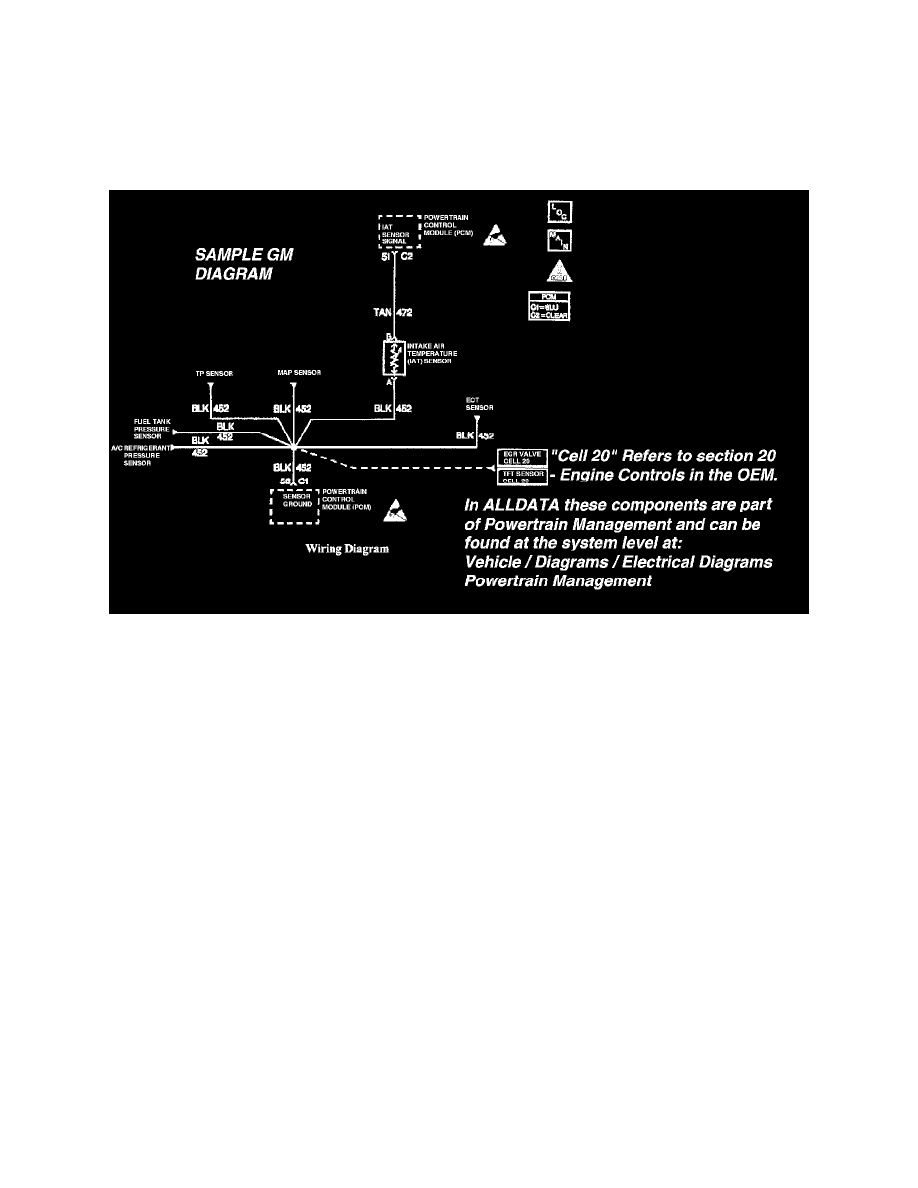 Accessory Delay Module: Diagram Information and Instructions
Cell References
CELL REFERENCES
General Motors vehicles often use "CELL" references in their electrical wiring diagrams. These references are used in the Original Equipment
Manual to refer to a section in the manual and not a specific diagram(s). 
GM Sample Diagram W/ Cell Reference
For instance, in the diagram illustrated "Cell 20" is not a reference to another diagram but a reference to "Section 20" in the OE manual. In the
example, "Section 20" is the engine control section of the manual. 
To navigate through these "Cell" references start at the vehicle level and go to: Diagrams / Electrical Diagrams - for a complete list of the diagrams
available for the vehicle. Choose the system you are working on and view those diagrams. 
Note: If unsure of the system - try utilizing the search feature. Type a component in the search feature that belongs to the system and when the
results are displayed note the path displayed. This will show the system the component belongs in.
Schematic Symbols
Relays and Modules
Relays and Modules - Accessories and Optional Equipment
Accessory Delay Module
Component Information
Diagrams
Diagram Information and Instructions
Diagram Information and Instructions|Page 8 >