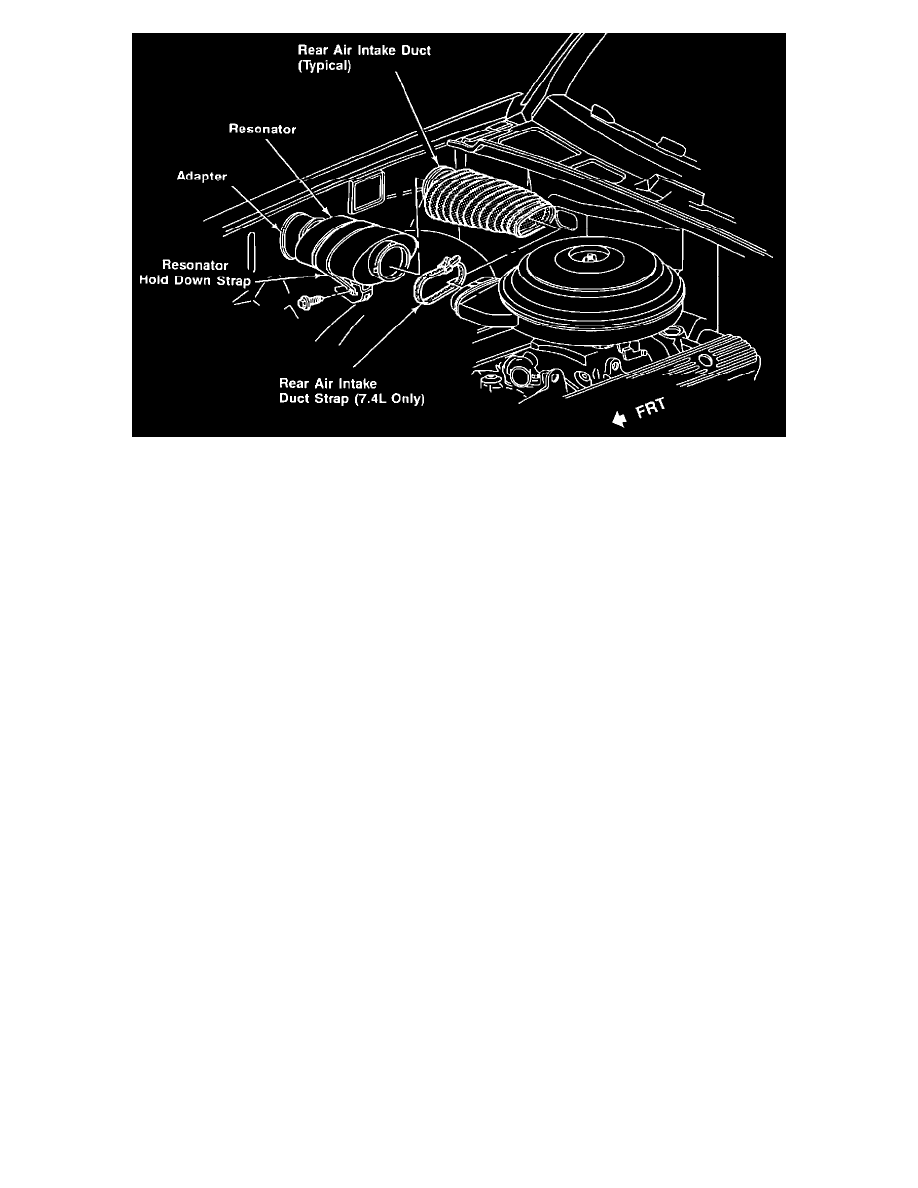 Figure 2
Some 1988-91 C/K light duty trucks may experience a condition of reduced engine performance in warmer climates during heavy usage or towing. This
condition may be caused by a collapsed air duct inside the right front fender (see Figure 1) resulting in a collapsed flexible duct at the air cleaner
assembly (see Figure 2).
Vehicles that are diagnosed as exhibiting this condition may be repaired by replacing the collapsed duct with a new duct assembly made of a new
material. New duct assemblies can be identified by the part number located on the part. Also on models equipped with 7.4L engines it will be necessary
to add a strap to improve the retention of the duct to the air cleaner assembly (see Figure 2).
VEHICLES INVOLVED
The condition was corrected in production effective with the following VIN breakpoints:
1990
Fort Wayne
LZ236324
Pontiac East
LE221927
1991
Oshawa
M1111879
SERVICE PROCEDURE
1.
Remove resonator hold down strap (see Figure 2).
2.
Remove resonator and rear air intake duct.
3.
Remove duct adapter from fender.
4.
Remove engine coolant reservoir.
5.
Remove underhood retractable light assembly (if equipped).
6.
Remove battery cables, battery hold down bolt and remove battery from vehicle.
7.
Remove ground strap bolt at fender.
8.
Remove inner fender duct front retaining screw from fender.