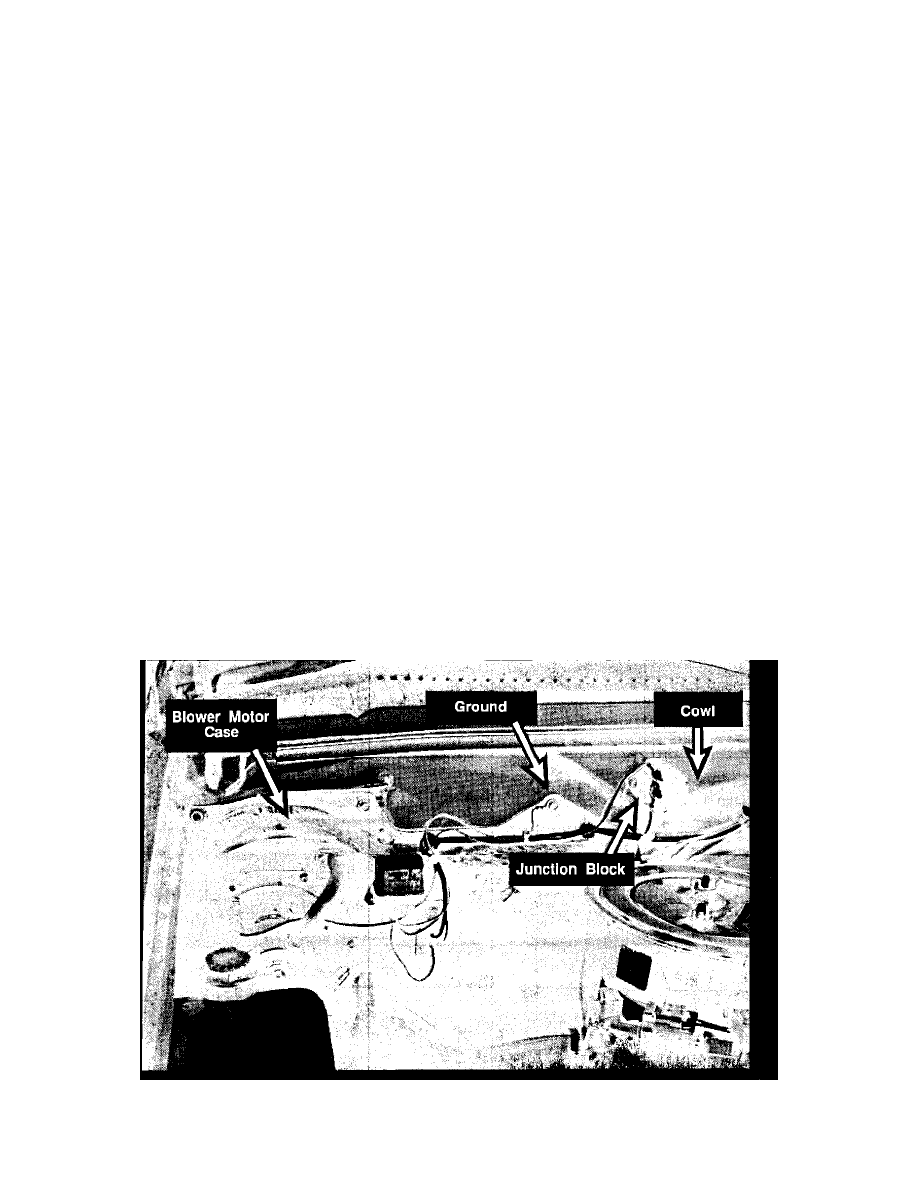 Technical Service Bulletin # 91735
Date: 901001
ABS - False Code 7/Brake Warning Light Illuminates
Number:
91-73-5
Section:
5
Date:
October 1990
Corp. Bulletin No.: 065013
Subject:
BRAKE WARNING LIGHT ILLUMINATES AND RWAL CODE 7
Model and Year:
1988-90 C/K, 1989-91 S/T WITHOUT AIR CONDITIONING
TO:
ALL CHEVROLET DEALERS
Some 1989-91 S/T and 1988-90 C/K trucks without air conditioning may experience a condition in which the brake warning light is illuminated and a
false code 7 is set to the RWAL ECU memory. This condition is most often observed on trucks equipped with manual transmissions. It has been
determined that a false code 7 can be set on these vehicles if the following conditions are met:
1.
The blower motor is set on high and
2.
The ignition is turned off and the brakes are applied while the truck is still moving.
Because of the unusual circumstances owners may drive for some time between occurrences of code 7.
This condition is caused by slow blower motor "wind down". When the ignition is cycled off the blower motor will wind down and may supply the
RWAL ECU with sufficient enough power to set a false code 7. To correct this concern in production, a change was made to ECU modules in August,
1990.
Technicians can identify the new ECUs from the old by examining the long bar code sticker on the unit. Old ECUs have 15 digit alphanumeric codes at
the bottom of the sticker beginning with 912349K. The new ECUs also have a 15 digit alphanumeric code but the code begins with 919220K.
To repair this condition a relay should be installed between the blower motor and the resistor block to prevent any feed back of current to the RWAL
system from the high blower line.
Service Procedure - S/T Trucks:
Figure 2A