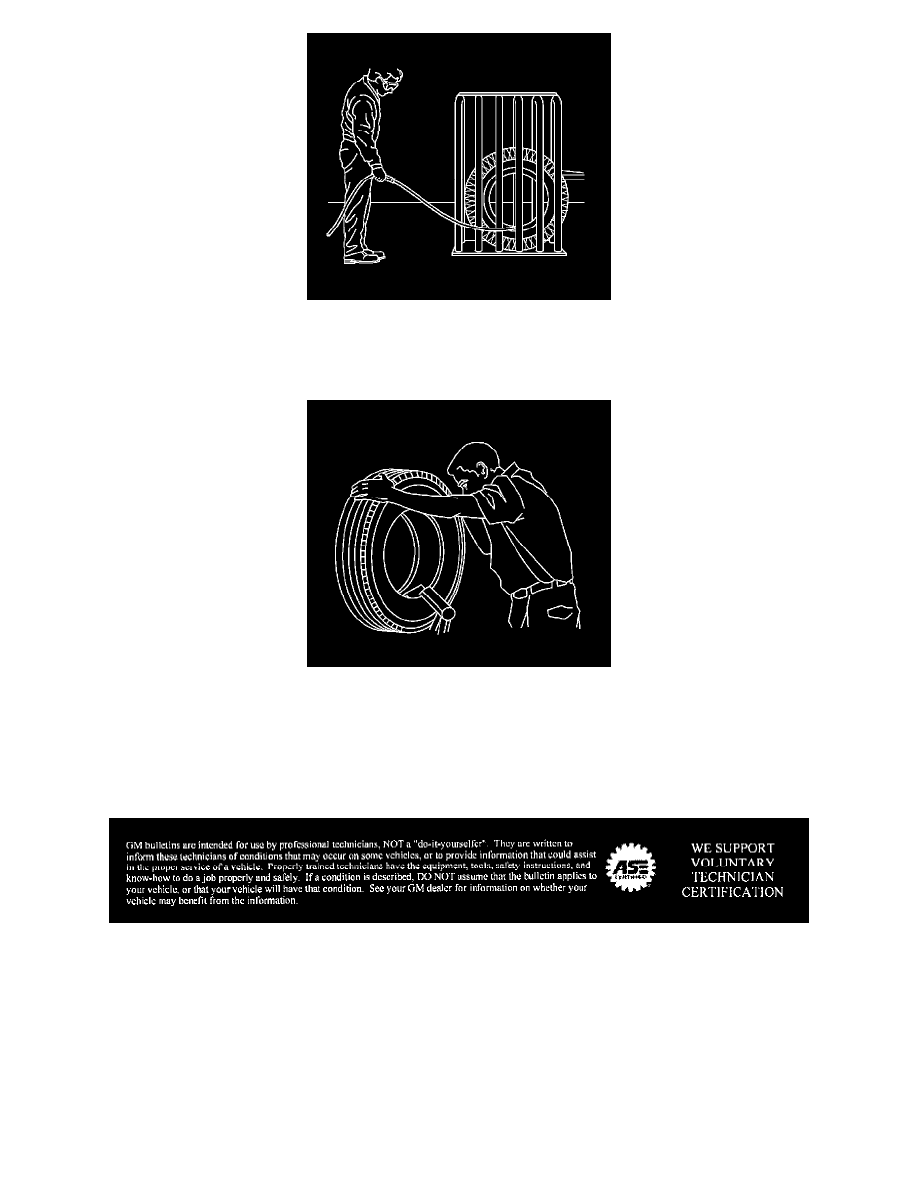 Some run flat tires, such as the Goodyear Extended Mobility Tire (EMT) used on the Corvette, may require more than 275 kPa (40 psi) to seat the bead.
In such a case, a tire safety cage must be used. Consult the tire manufacturer for its individual repair policy.
Final Inspection
1. After remounting and inflating the tire, check both beads, the repair and the valve with a water and soap solution in order to detect leaks.
2. If the tire continues to lose air, the tire must be demounted and reinspected.
3. Balance the tire and wheel assembly. Refer to Tire and Wheel Assembly Balancing - OFF Vehicle.
For additional tire puncture repair information, contact:
Rubber Manufacturers Association (RMA)
Disclaimer