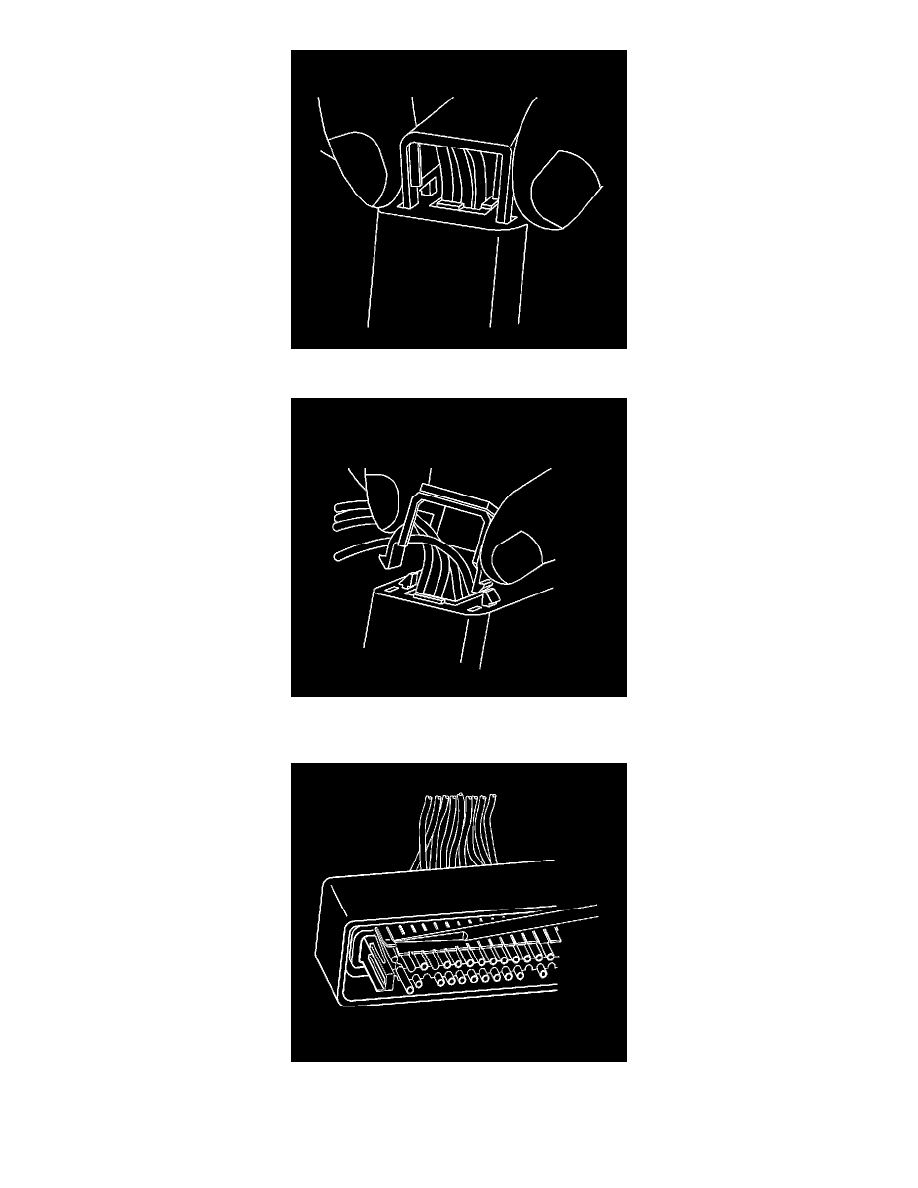 7. Apply pressure and gently rock the cover until one locking leg is unseated.
8. Continue to apply pressure and rock the cover until the second locking leg is unseated. Repeat procedure for the other side of the dress cover and
remove the cover.
9. Use J 38125-12A (GM P/N 12094429) to gently lift the terminal retaining tab while gently pulling the wire out of the back of the connector.
Always remember never use force when pulling a terminal out of a connector. See the release tool cross reference in the Reference Guide of the
J-38125  to ensure that the correct release tool is used.
10. If the terminal is severely bent or damaged, it may be possible on some connectors to push the wire out of the front of the connector instead of