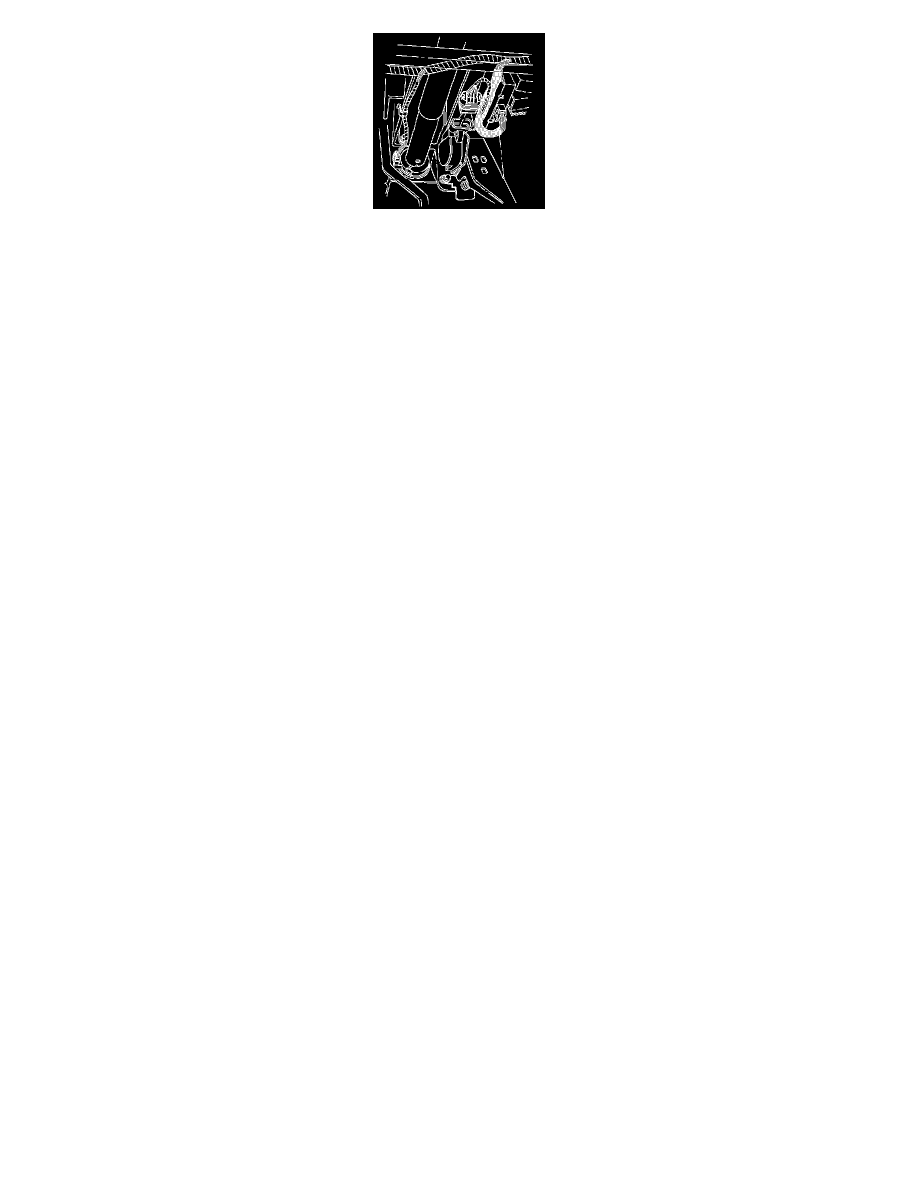 3. Connect the accelerator pedal sensor module electrical connector.
4. Inspect for correct carpet fit under the accelerator pedal.
5. Install the left I/P on the lower closeout insulator panel. Refer to Instrument Panel Insulator Panel Replacement  (See: Body and Frame/Interior
Moulding / Trim/Dashboard / Instrument Panel/Service and Repair) .