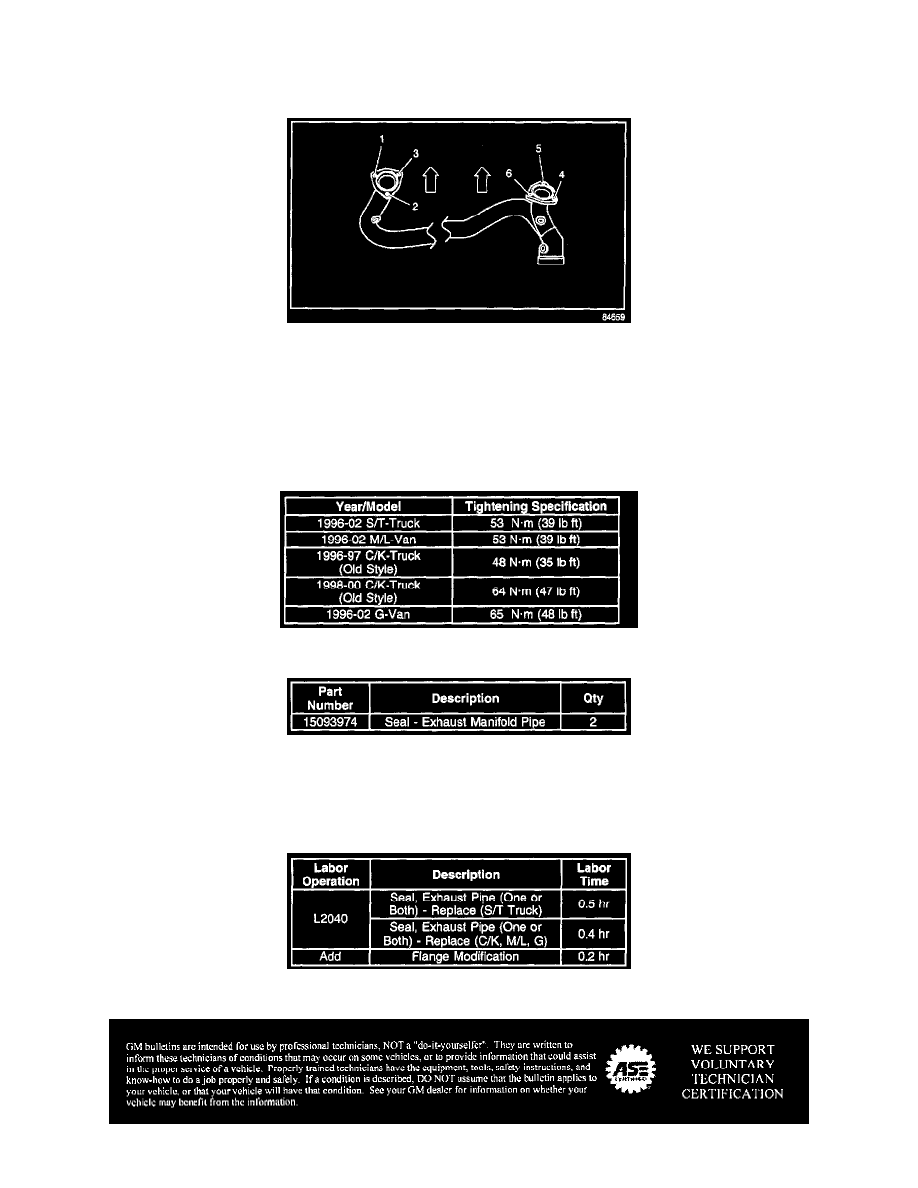 5.
Install new exhaust pipe seals, P/N 15093974.
6.
Raise the exhaust pipe into position and hand start the ring flange to exhaust manifold fasteners.
Notice: 
Use the tightening sequence and specifications shown when installing fasteners in order to avoid damage to parts and systems. If exhaust system is
disconnected at any location other than at the exhaust seal, gasket and exhaust system alignment may be required.
7.
Following the fastener tightening sequence, gradually draw the ring flanges toward the exhaust manifold seal faces, maintaining the ring flanges as
parallel to the manifold faces as possible.
Tighten
Tighten the exhaust ring flange to exhaust manifold fasteners to the specification indicated by vehicle year and model shown.
Parts Information
Parts are currently available from GMSPO.
Warranty Information
For vehicles repaired under warranty, use the table shown.