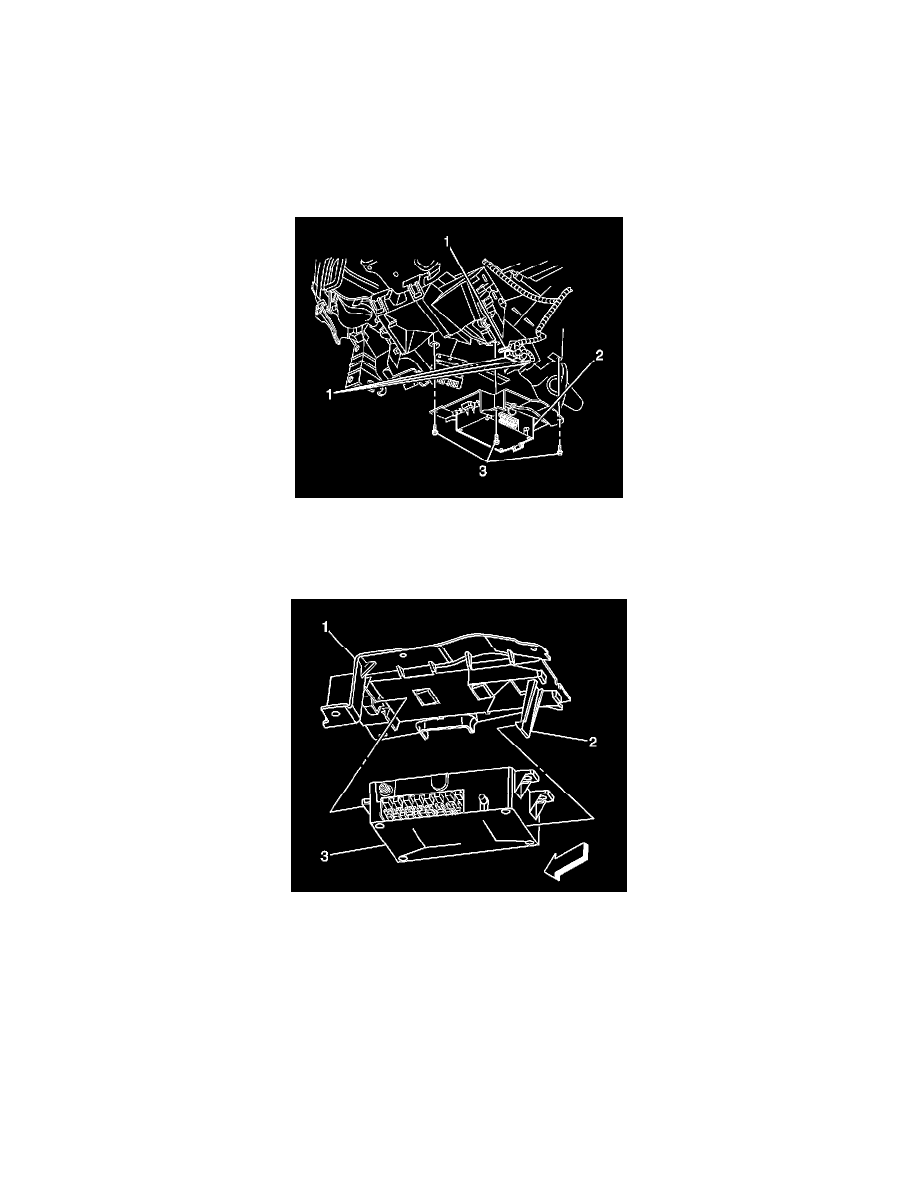 Global Positioning System Module: Service and Repair
Bracket Assembly Replacement - Onstar Module
BRACKET ASSEMBLY REPLACEMENT - ONSTAR MODULE
REMOVAL PROCEDURE
IMPORTANT:  Do not exchange the vehicle communication interface module with other vehicles. Each vehicle communication interface module has
a specific station identification (STID) and electronic serial number (ESN). These identification numbers are stored in the General Motors vehicle
history files by VIN and used by OnStar(R) and the National Cellular Telephone Network.
1. Remove the drivers knee bolster.
2. Disconnect the coaxial cable and the electrical connectors (2) from the module.
3. Remove the bolts (3) retaining the module bracket to the instrument panel (I/P).
4. Remove the module and bracket (2) from the vehicle.
5. Release the tab (2) on the mounting bracket and pull that end of the module (3) away from the bracket.
6. Slide the module (3) out of the mounting bracket (1).
INSTALLATION PROCEDURE