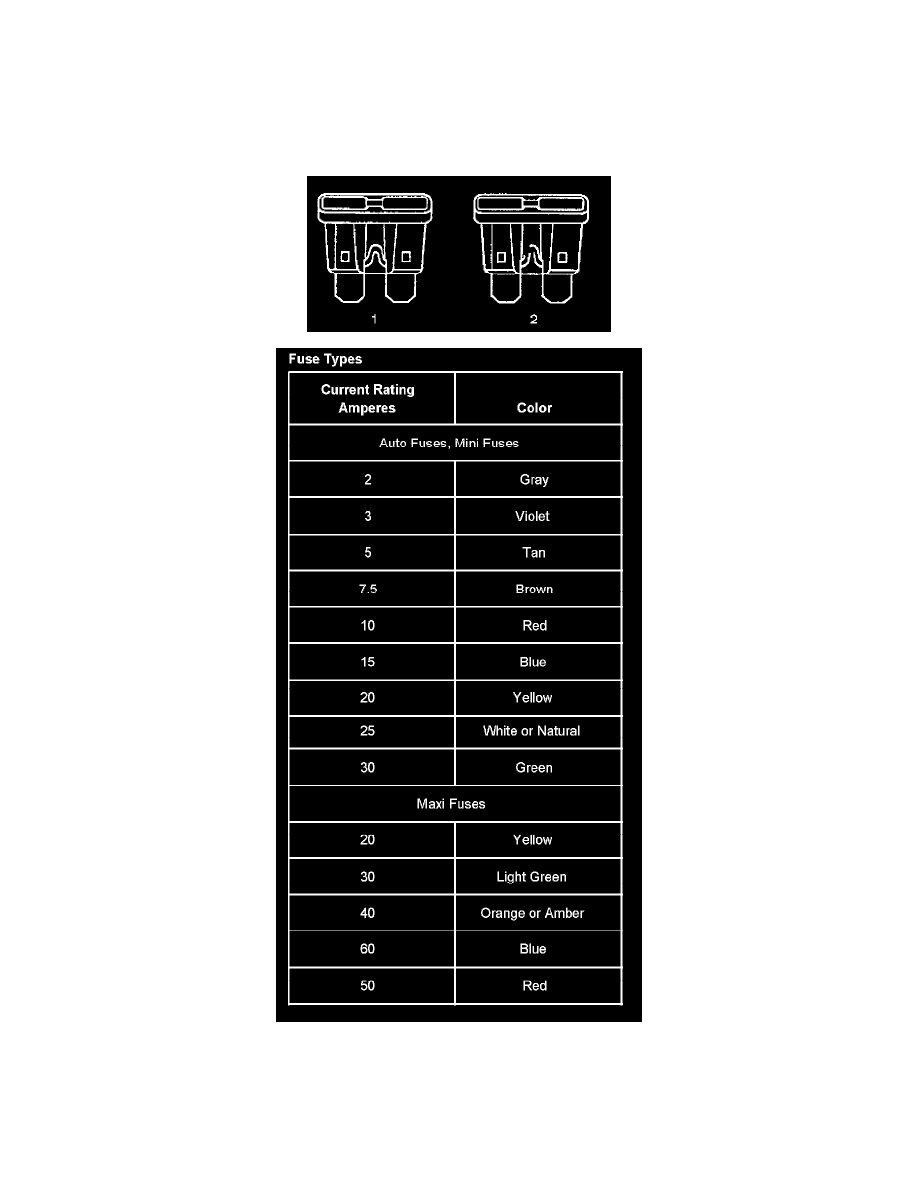 Positive Temperature Coefficient (PTC) Circuit Breaker:  This type greatly increases its resistance when excessive current passes through it. The
excessive current heats the PTC device, as the device heats its resistance increases. Eventually the resistance gets so high that the circuit is effectively
open. Unlike the ordinary circuit breaker the PTC unit will not reset until the circuit is opened, by removing the voltage from its terminals. Once the
voltage is removed the circuit breaker will re-close within a second or 2.
Circuit Protection - Fuses
CIRCUIT PROTECTION - FUSES
The fuse is the most common method of an automotive wiring circuit protection. Whenever there is an excessive amount of current flowing through a
circuit the fusible element will melt and create an open or incomplete circuit. Fuses are an one time protection device and must be replaced each time the
circuit is overloaded. To determine if a fuse is open, remove the suspected fuse and examine the element in the fuse for an open (break). If not broken,
also check for continuity using a DMM or a continuity tester. If the element is open or continuity is suspect, replace the fuse with one of equal current
rating.
Circuit Protection - Fusible Links