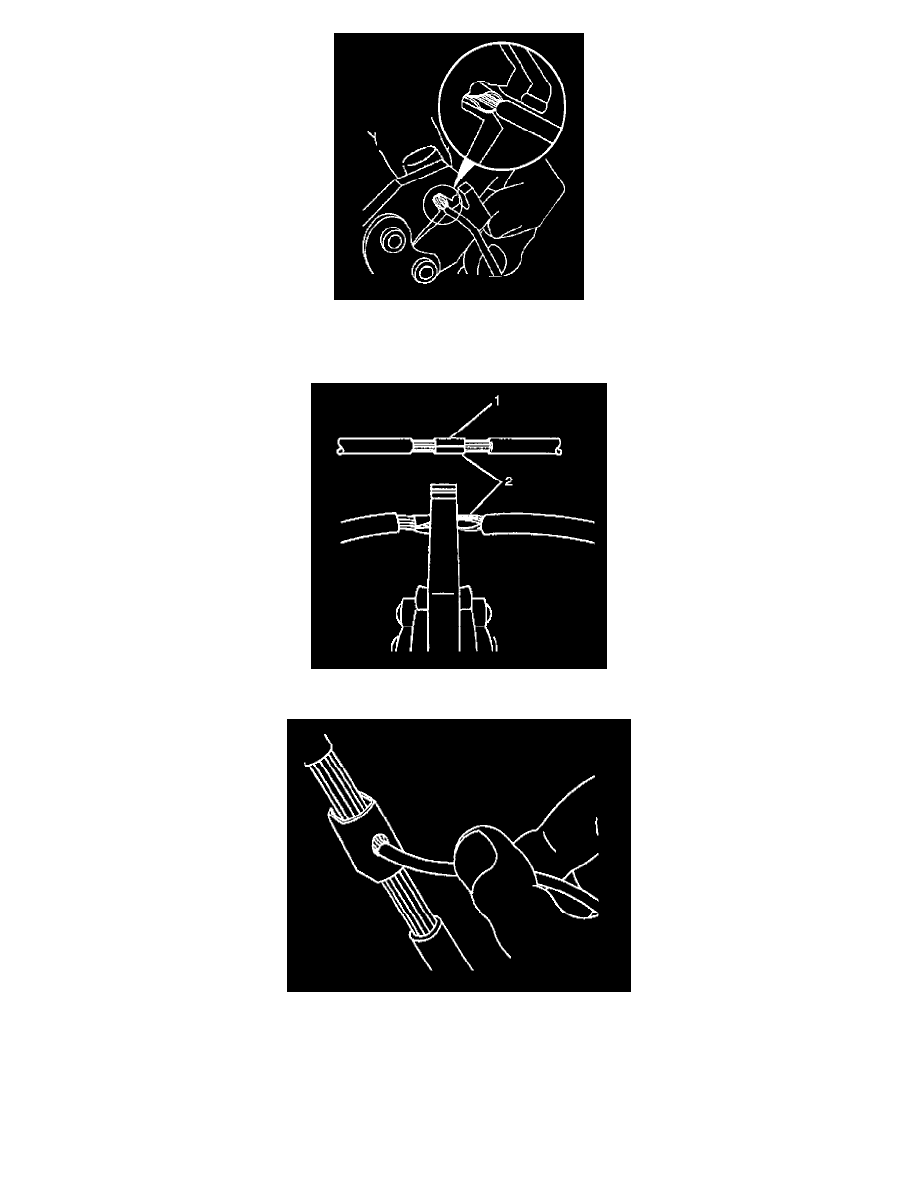 8. Center the crimp tool over the splice clip and wires.
9. Apply steady pressure until the crimp tool closes.
Ensure that no strands of wire are cut.
10. Crimp the splice on each end (2).
11. Apply 60/40 rosin core solder to the opening in the back of the clip. Follow the manufacturer's instructions for the solder equipment.