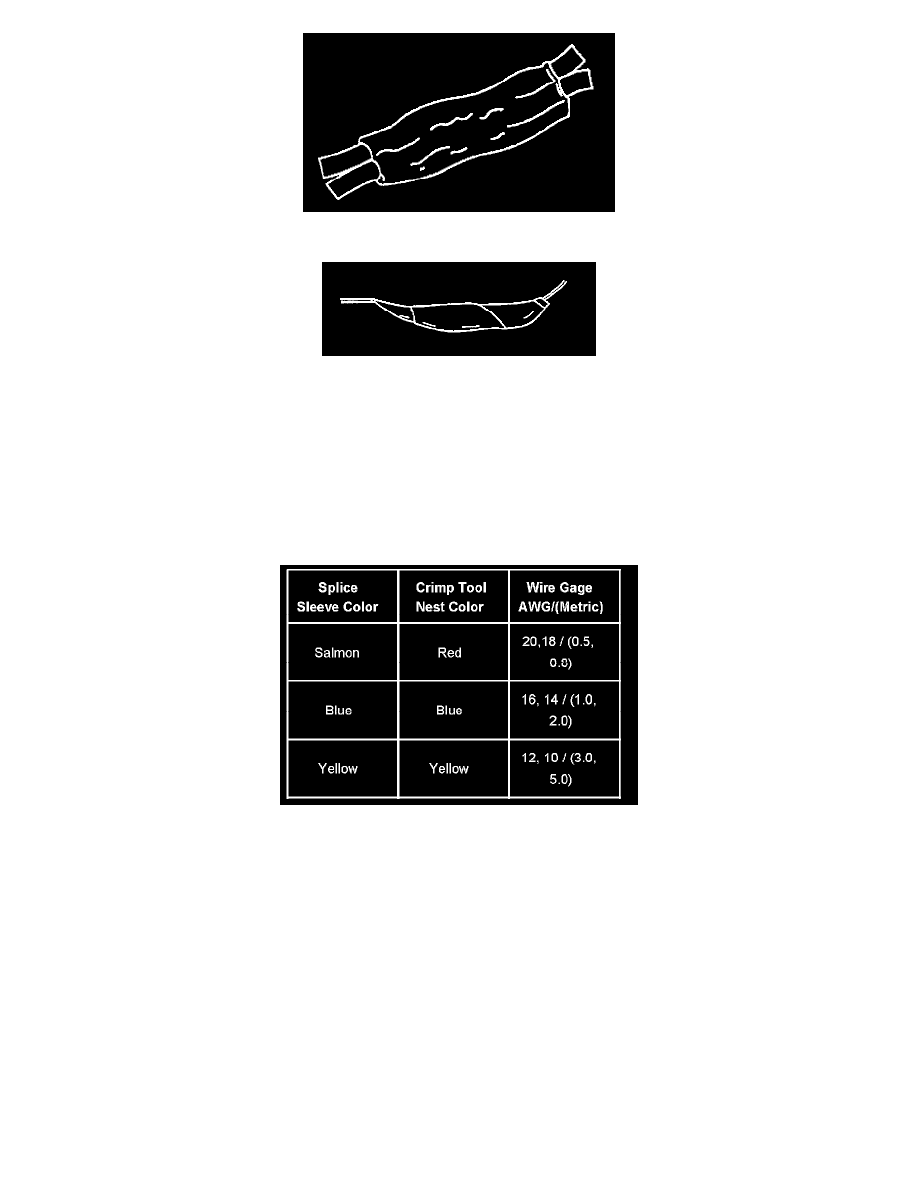 12. Tape the splice. Roll on enough tape in order to duplicate the thickness of the insulation on the existing wires.
13. Additional tape can be applied to the wire if the wire does not belong in a conduit or another harness covering. Use a winding motion in order to
cover the first piece of tape.
Splicing Copper Wire Using Splice Sleeves
SPLICING COPPER WIRE USING SPLICE SLEEVES
TOOLS REQUIRED
J 38125-C Terminal Repair Kit
IMPORTANT:  Use only GM splice sleeves, other splice sleeves may not protect the splice from moisture or a provide good electrical connection.
Use crimp and seal splice sleeves to form a one-to-one splice on all types of insulation except tefzel and coaxial to form a one-to-one splice. Use tefzel
and coaxial where there is special requirements such as moisture sealing. Follow the instructions below in order to splice copper wire using crimp and
seal splice sleeves.
1. Open the harness.
-
If the harness is taped, remove the tape.
-
To avoid wiring insulation damage, use a sewing ripper in order to cut open the harness.
-
If the harness has a black plastic conduit, pull out the desired wire.
2. Cut the wire.
-
Cut as little wire off the harness as possible.
-
Ensure that each splice is at least 40 mm (1.5 in) away from other splices, harness branches and connectors. This helps prevent moisture from
bridging adjacent splices and causing damage.