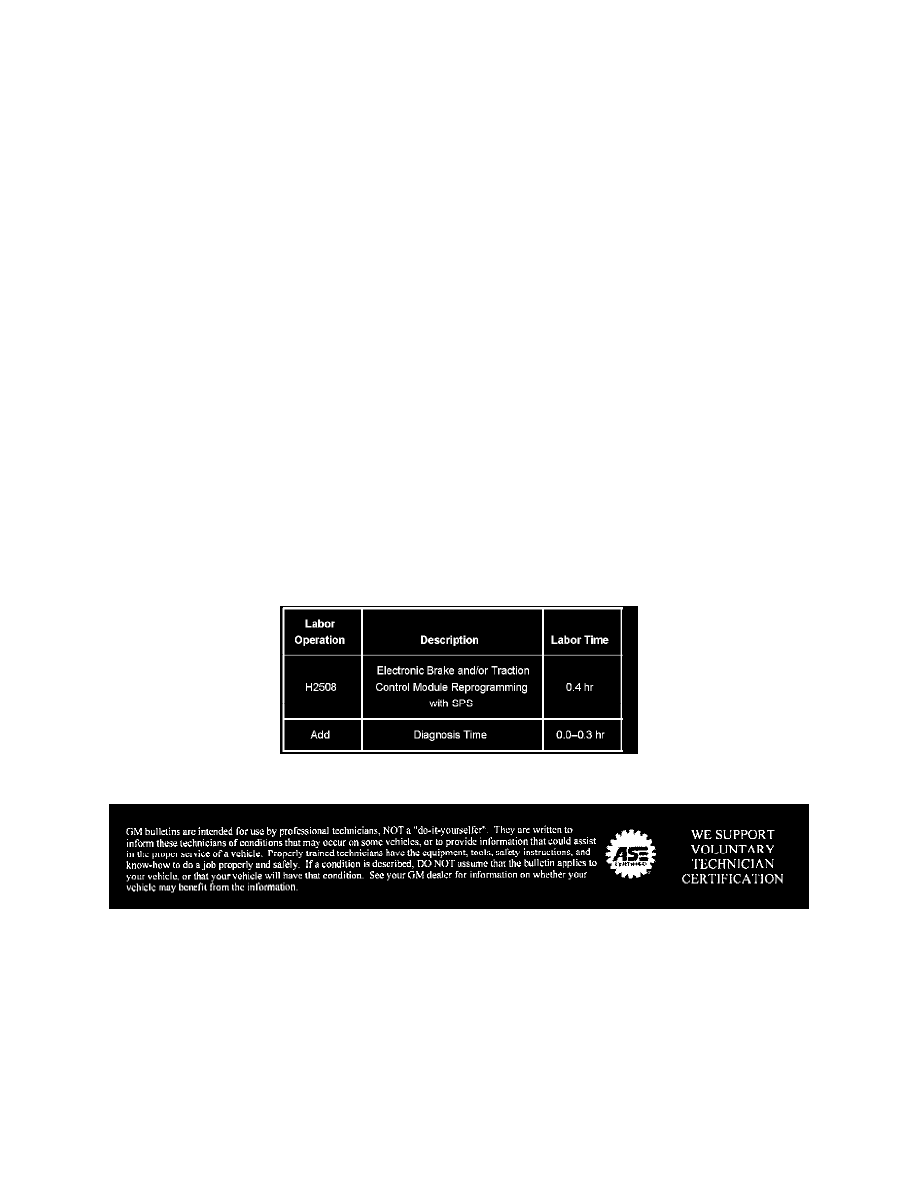 Electronic Brake Control Module: Customer Interest
ABS/TCS - False TCS Low Speed Activation/DTC C0710
Bulletin No.: 08-05-25-001
Date: January 25, 2008
TECHNICAL
Subject:
False Traction Control System (TCS) Activation at Low Speeds DTC C0710 Set (Reprogram Electronic Brake Control Module (EBCM))
Models:
2008 Chevrolet Express
2008 GMC Savana
with RPO JL4 and Built Prior to August 13, 2007
Attention:
Use GMVIS to determine the vehicles build date.
Condition
Some customers may comment on traction control activation at low speeds usually below 8 km/h (5 mph). This condition will not turn on any indicator
lights on the instrument panel but a scan tool will reveal DTC C0710 5A set as history in the EBCM.
Correction
A revised electronic brake control calibration has been developed to address this issue. Reprogram the electronic brake control module (EBCM) with
updated calibration files using the TIS2WEB Service Programming System (SPS) application. As always make sure your Tech 2(R) is updated with the
latest software version.
Warranty Information
For vehicles repaired under warranty, use the table.
Disclaimer