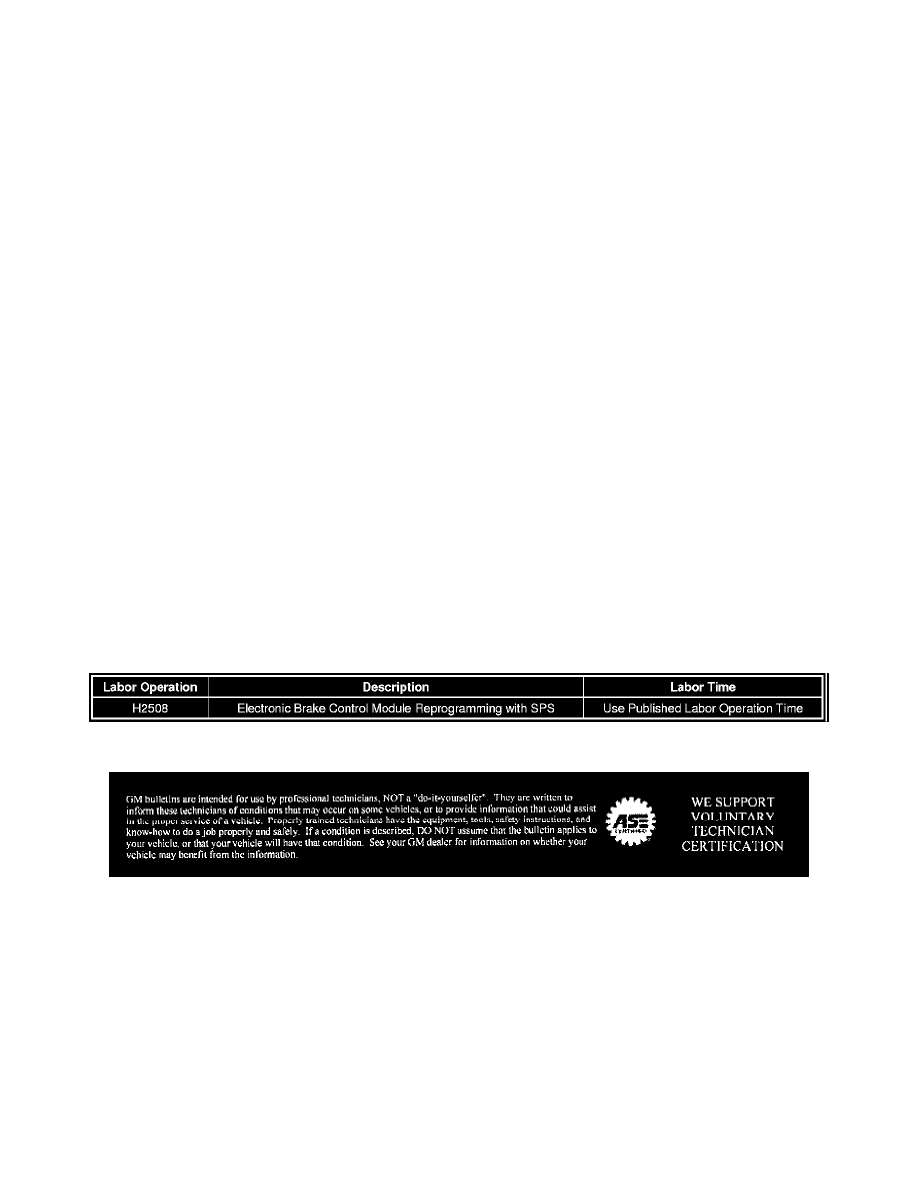 Electronic Brake Control Module: Customer Interest
ABS/TCS - Unintentional Stabilitrak/ABS Activation
TECHNICAL
Bulletin No.: 09-05-25-002
Date: July 24, 2009
Subject: Unintentional Stabilitrak/ABS Activation on Banked/Curved Road (Reprogram Electronic Brake Control Module)
Models:
2008 Chevrolet Express Van Models
2008 GMC Savana Van Models
Condition
Some customers may comment that the Stabilitrak activates on banked curved roads during normal driving conditions for the surface. Impact to braking
is minimal. The customer will see the Stabilitrak Indicator light flashing. 
Cause
The unintentional Stabilitrak/ABS activation is a result of the Electronic Brake Control Module (EBCM) software not updated to the latest version.
Correction
Reprogram the EBCM with the latest software calibration.
Important
Select the correct calibration files for the appropriate vehicle configuration (body style) and RPO codes.
A revised calibration has been developed to address this condition. Technicians are to reprogram the EBCM using the Service Programming System
(SPS) with the latest software available on TIS2WEB. Refer to Electronic Brake Control Module Programming and Setup procedures in SI. As always,
make sure your Tech 2(R) is updated with the latest software version.
Warranty Information
For vehicles repaired under warranty, use the table above.
Disclaimer