< PREV PAGE
NEXT PAGE >
Town & Country Van V6-201 3.3L VIN R SMFI (1990)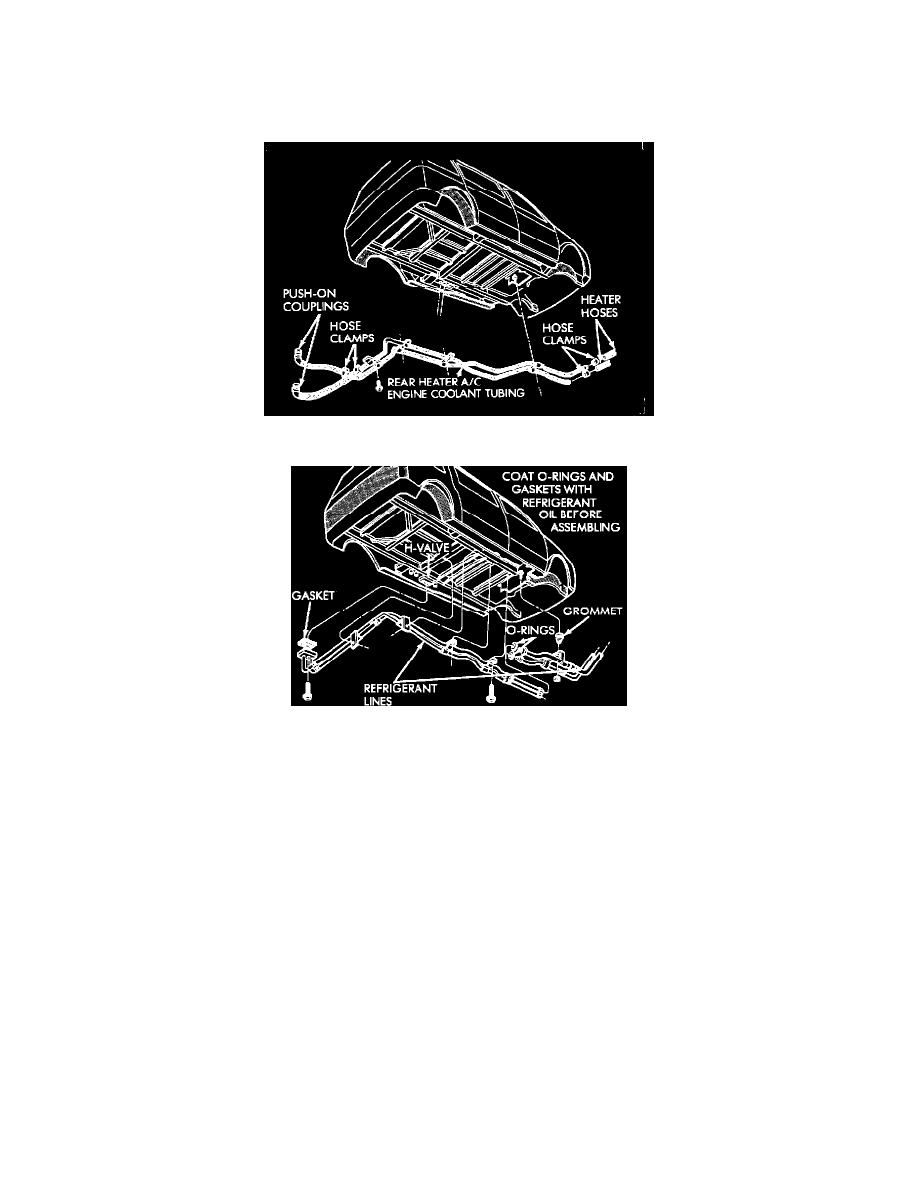 Housing Assembly HVAC: Service and Repair
REMOVE AND INSTALL
WARNING:  On vehicles equipped with rear A/C, the refrigerant system must be discharged before performing the following operation. The
engine cooling system must also be relieved of all pressure.
Rear Heater Plumbing
Rear A/C Plumbing
1. Drain engine cooling system. Disconnect heater hoses at rear heater-A/C unit.
2. Discharge refrigerant system. Disconnect A/C plumbing from rear heater-A/C unit.
< PREV PAGE
NEXT PAGE >