< PREV PAGE
NEXT PAGE >
Lanos S Hatchback L4-1.6L DOHC D-TEC MFI (1999)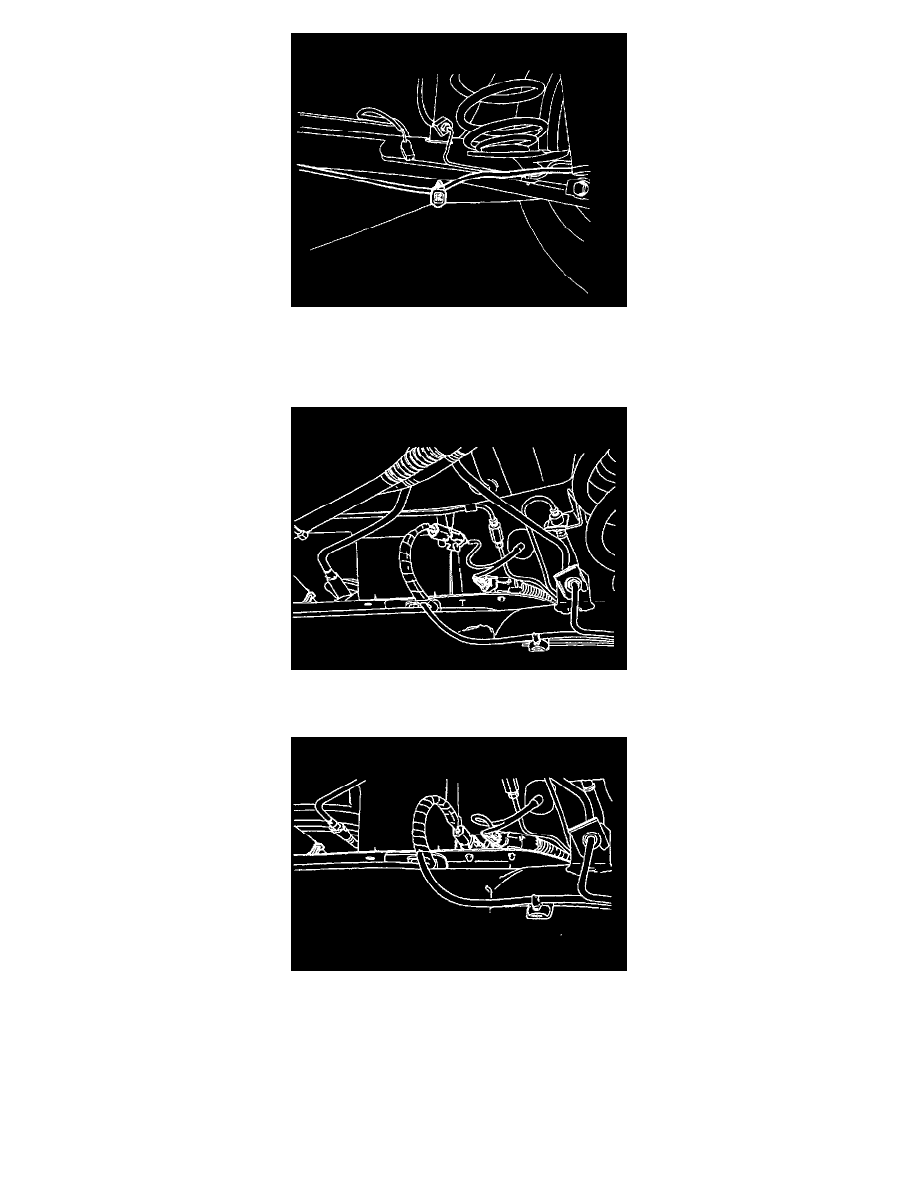 6. Release both branches of the harness from the retainers and remove it from the vehicle.
Installation Procedure 
1. Connect the new wheel speed sensor harness to both wheel speed sensors.
2. Plug the harness connector into C902.
3. Secure the harness into its retainers.
4. Push the retainer clamp of C902 into its mounting hole.
5. Lower the vehicle.
6. Connect the negative battery cable.
< PREV PAGE
NEXT PAGE >