< PREV PAGE
NEXT PAGE >
Lanos S Hatchback L4-1.6L DOHC D-TEC MFI (1999)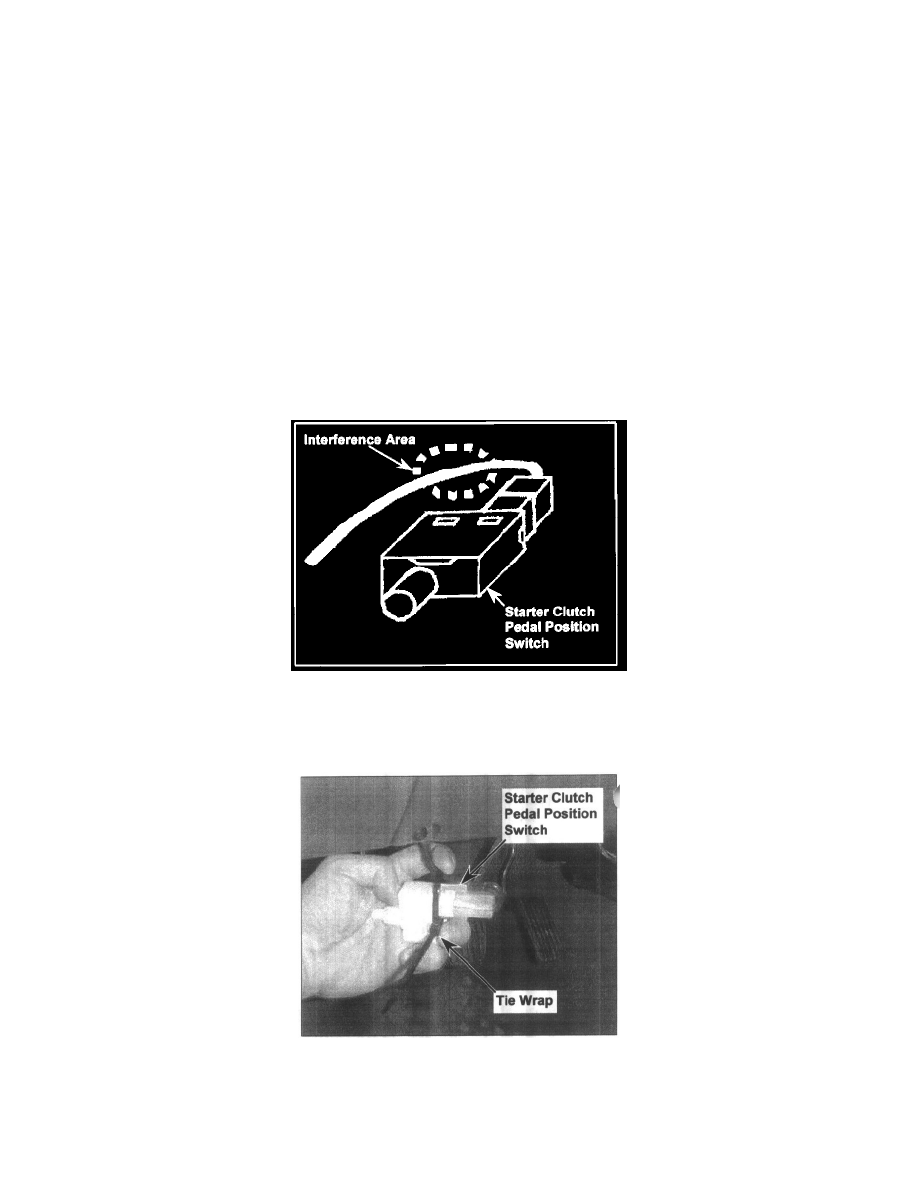 Clutch Switch: Recalls
Campaign - Starter Clutch Pedal Position Switch
Product Update Inspection
Subject: 
Lanos Starter Clutch Pedal Position (CPP) Switch Wiring
Date: March 16, 1999
Number: PU-005-99
A possibility exists that the wiring harness for the Starter Clutch Pedal Position (CPP) Switch for some Lanos models, equipped with a manual transaxle
and produced before January 12, 1999, may become damaged through contact with the steering column shaft coupling.
To prevent this condition from occurring, the following procedure has been developed to reposition the wire harness away from the steering column shaft
coupling.
This procedure should be performed to all vehicles currently in inventory before they are delivered to a customer. Customer vehicles should be updated
during their next service visit.
Harness Reposition Procedure:
1.
From below the Instrument Panel, rotate the Starter CPP Switch 90° and remove it from its mounting bracket.
2.
Inspect the wiring near the connector for damage that may have been caused by contact from the steering column shaft coupling. Repair or replace
as necessary.
3.
Using a tie wrap, secure the Starter CPP Switch Wiring Harness to the switch housing.
Note: 
Ensure that there is enough slack in the wiring harness to disconnect and reconnect the Starter CPP Switch connector.
< PREV PAGE
NEXT PAGE >