< PREV PAGE
NEXT PAGE >
Lanos S Hatchback L4-1.6L DOHC D-TEC MFI (1999)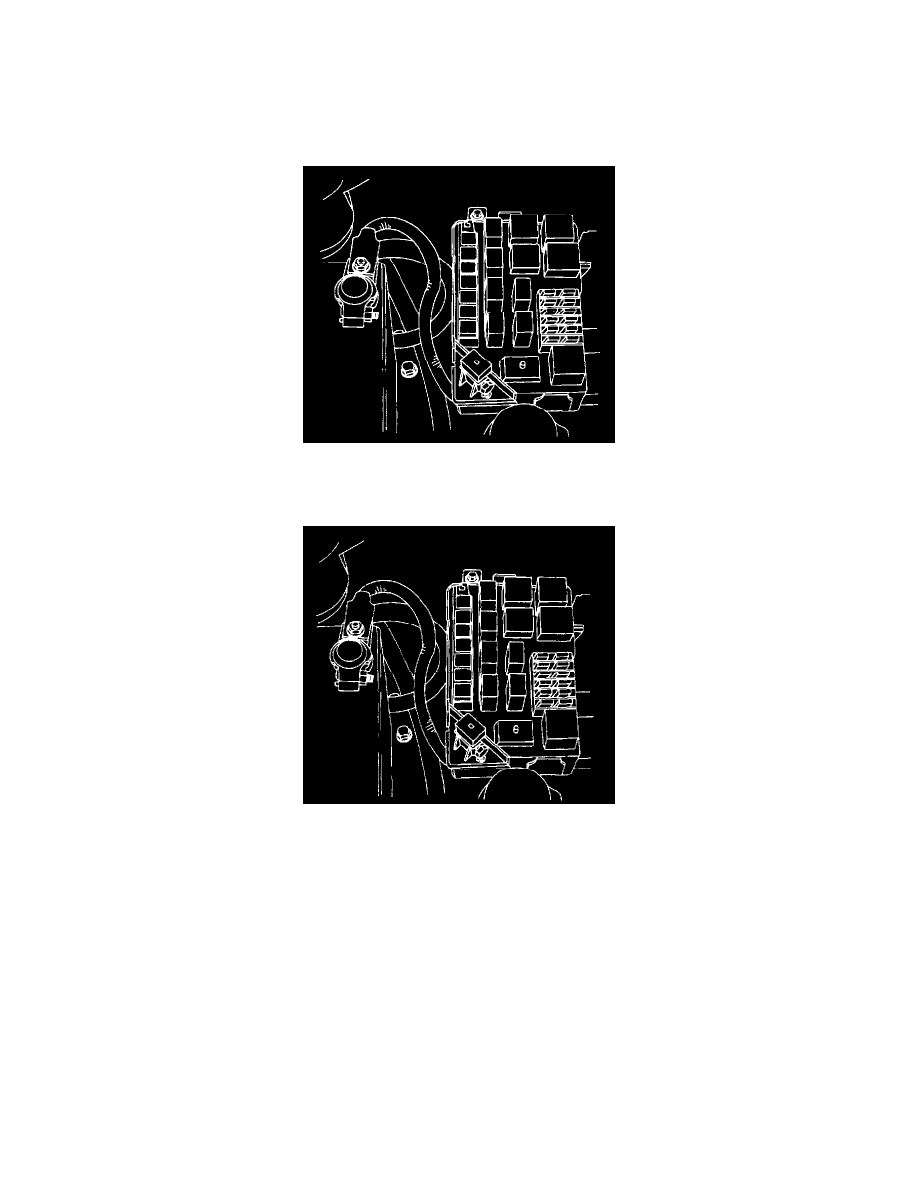 Fuse: Service and Repair
ABS System Fuse
Removal Procedure 
The Antilock Brake System (ABS) system fuse, EF6, is located in the engine fuse block, the fifth system fuse in the row behind the main fuse, EF1,
which is mounted diagonally at the front of the fuse block, toward the battery.
1. Disconnect the negative battery cable.
2. Remove the system fuse from the fuse holder.
Installation Procedure 
1. Install a new 40-amp system fuse into the fuse holder.
2. Connect the negative battery cable.
< PREV PAGE
NEXT PAGE >