< PREV PAGE
NEXT PAGE >
Caravan AWD V6-201 3.3L (1991)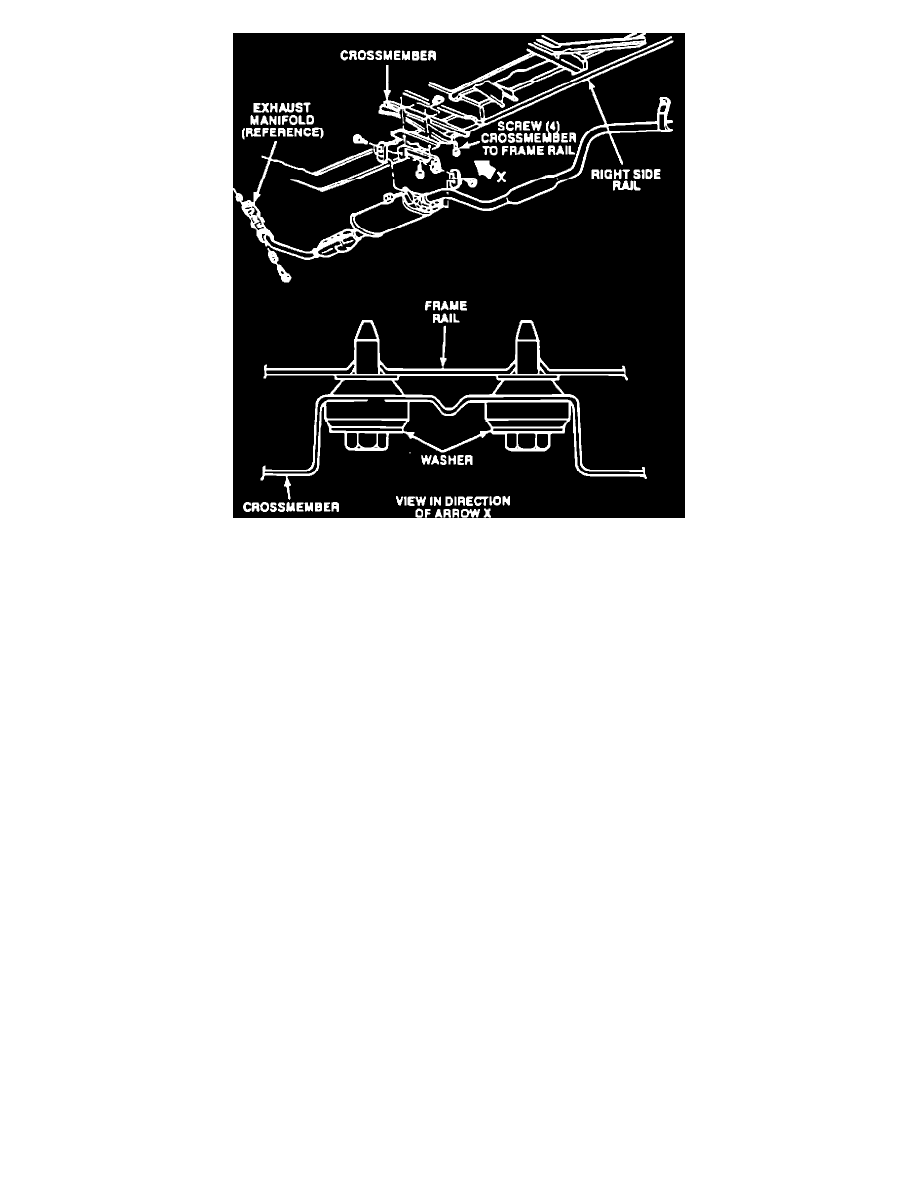 NOTE:
BEFORE PERFORMING THE REPAIR PROCEDURE ON 1990 AS-BODY VEHICLES, VERIFY THE WASHERS FOR THE MUFFLER
CROSSMEMBER TO FRAME RAIL BOLTS ARE NOT CONTACTING THE CROSSMEMBER. REFER TO ILLUSTRATION. IF WASHER TO
CROSSMEMBER CLEARANCE IS ADEQUATE AND A SQUEAK IS STILL PRESENT, PERFORM THE REPAIR. (see illustration)
1.
Disconnect the exhaust pipe from the exhaust manifold and discard the sealing ring, nuts and bolts.
NOTE:
IF THE FLANGE SPRINGS ARE COLLAPSED, REPLACE THEM WITH THE APPROPRIATE SPRINGS CALLED OUT IN PARTS REQUIRED.
2.
Install the revised seal ring and connect the exhaust pipe to the exhaust manifold using new bolts and nuts as called out in PARTS REQUIRED.
Torque the fasteners to 28 N-m (250 in.lbs.).
NOTE:
DO NOT RE-SIZE THE PIPE TO FIT THE SEAL RING.
POLICY:
Reimbursable within the provisions of the warranty.
TIME ALLOWANCE:
Labor Operation No.
11-20-05-92
0.3 Hrs.
FAILURE CODE:
68 - Noisy
< PREV PAGE
NEXT PAGE >