< PREV PAGE
NEXT PAGE >
Dakota 4WD V6-3.9L VIN X (1997)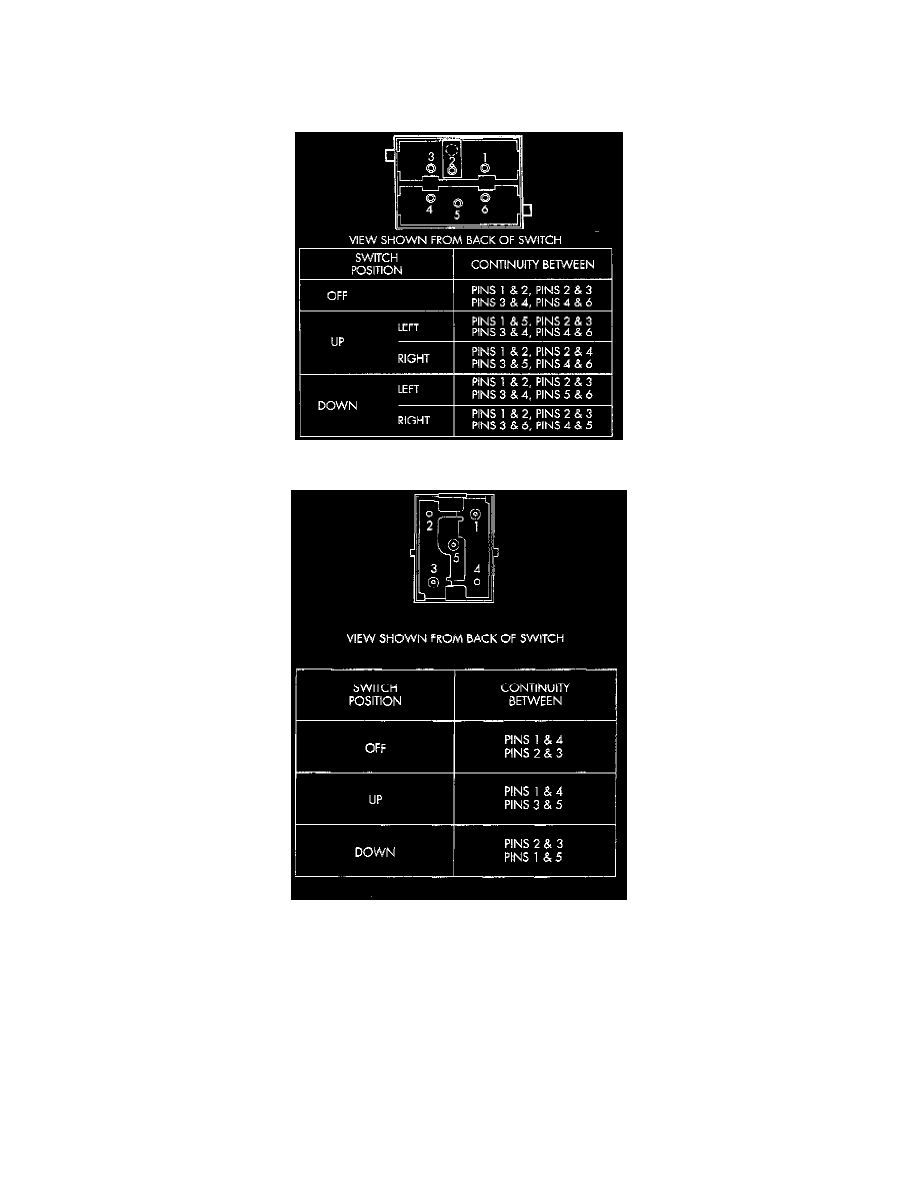 Power Window Switch: Testing and Inspection
Power Window Switch Test
Before you proceed with this diagnosis, confirm proper circuit breaker operation. See the diagnosis for the Circuit Breaker.
1. Remove the switch from the trim panel as described. Carefully separate the wire harness connector from the switch body.
Left Side Switch Continuity
Right Side Switch Continuity
2. Check the switch continuity in each position, as shown in the charts. If OK, see the Power Window Motor diagnosis. If not OK, replace the faulty
switch.
< PREV PAGE
NEXT PAGE >