< PREV PAGE
NEXT PAGE >
Durango 4WD V8-5.9L VIN Z (1998)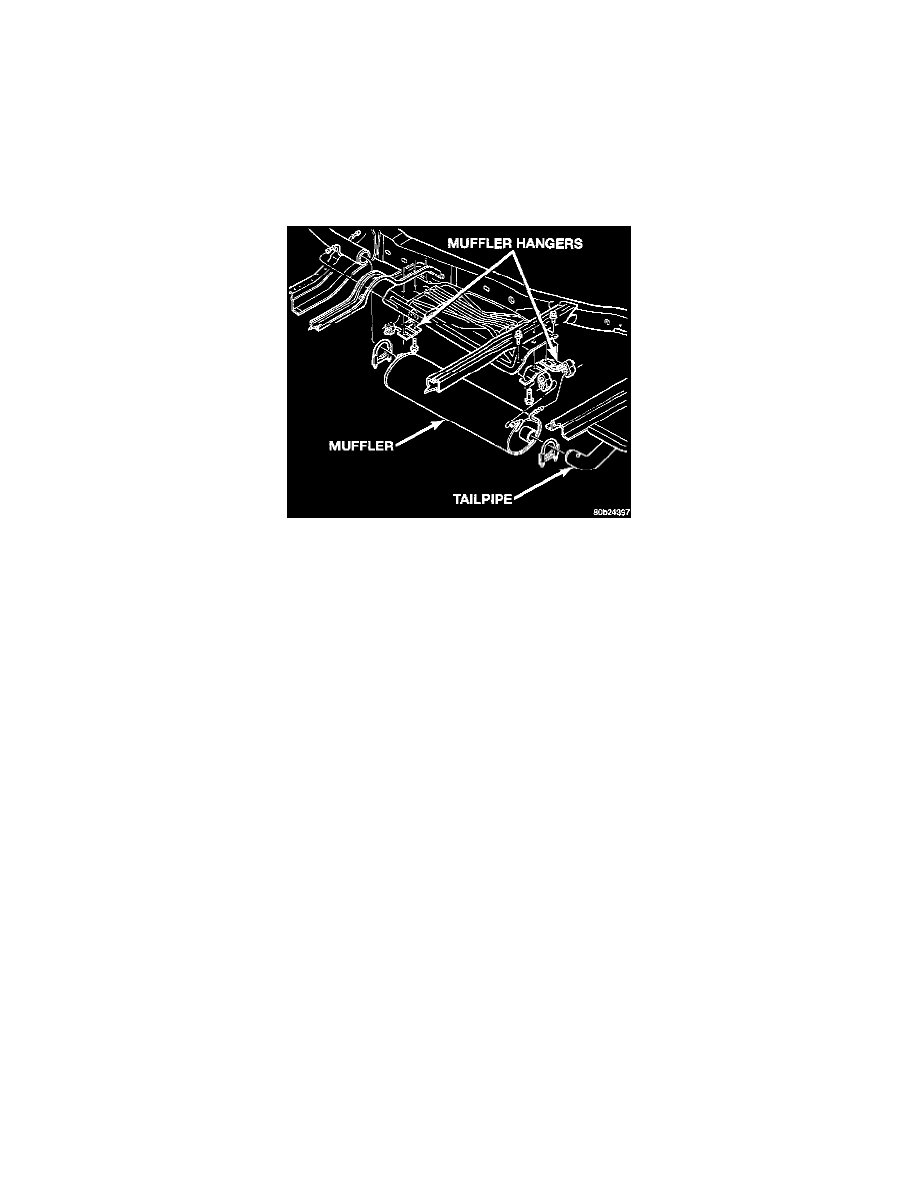 Muffler: Service and Repair
WARNING:  If torches are used when working on the exhaust system, wear protective eye covering and do not allow the flame near the fuel
lines.
CAUTION:  When servicing or replacing exhaust system components, be sure to disconnect all oxygen sensor connectors. Allowing the exhaust system
to hang by the harness will damage the wiring and/or sensor.
REMOVAL 
1. Disconnect battery negative cable.
2. Raise vehicle on hoist.
Muffler Removal/Installation
3. Remove muffler to catalytic converter and tailpipe clamps.
4. Remove tailpipe from hanger isolator. Heat muffler to tailpipe with an oxygen/acetylene torch and twist tailpipe out of muffler.
5. Disconnect muffler from hanger isolators.
6. Heat muffler to catalytic converter connection and twist muffler off of converter pipe.
INSTALLATION 
1. Install muffler to catalytic converter and tailpipe. Install exhaust clamps and start nuts by hand.
2. Connect muffler to rear muffler hanger.
3. Connect tailpipe to rear hanger.
4. Align muffler and tighten exhaust clamp nuts to 43 Nm (32 ft. lbs.).
5. Lower vehicle and connect battery negative cable.
6. Start engine and check for exhaust leaks.
< PREV PAGE
NEXT PAGE >