< PREV PAGE
NEXT PAGE >
Durango 4WD V8-5.9L VIN Z (1998)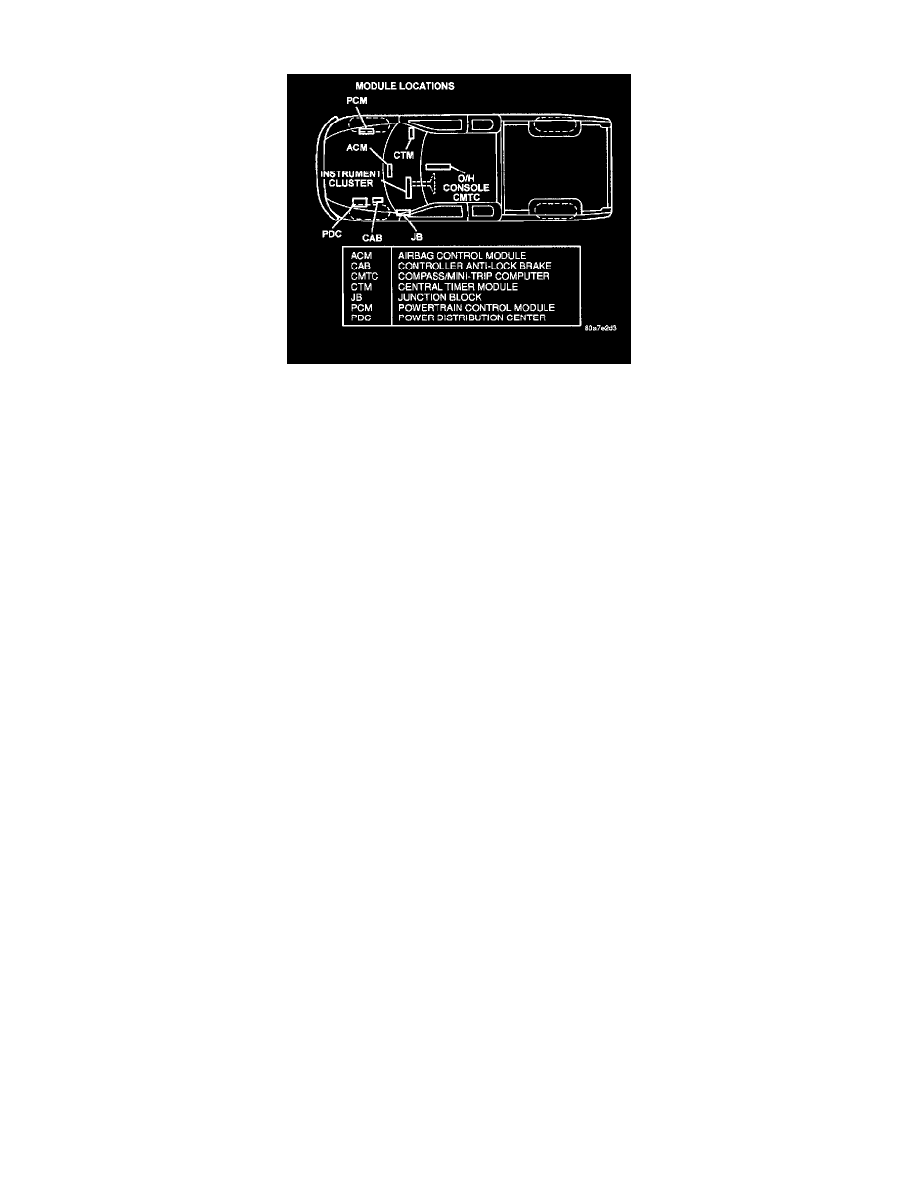 Body Control Module: Locations
Module Locations
CENTRAL TIMER MODULE
The Durango utilizes a Central Timer Module (CTM). This system is available in a Base or Highline configuration. The Base CTM does not
communicate on the CCD bus and will not be addressed. The CTM performs most of the typical functions a Body Control Module would perform.
The module is located on the right side of the glove box behind a metal bracket. It contains a white 18-way and a green 14-way connector.
< PREV PAGE
NEXT PAGE >