< PREV PAGE
NEXT PAGE >
Grand Caravan V6-3.6L (2011)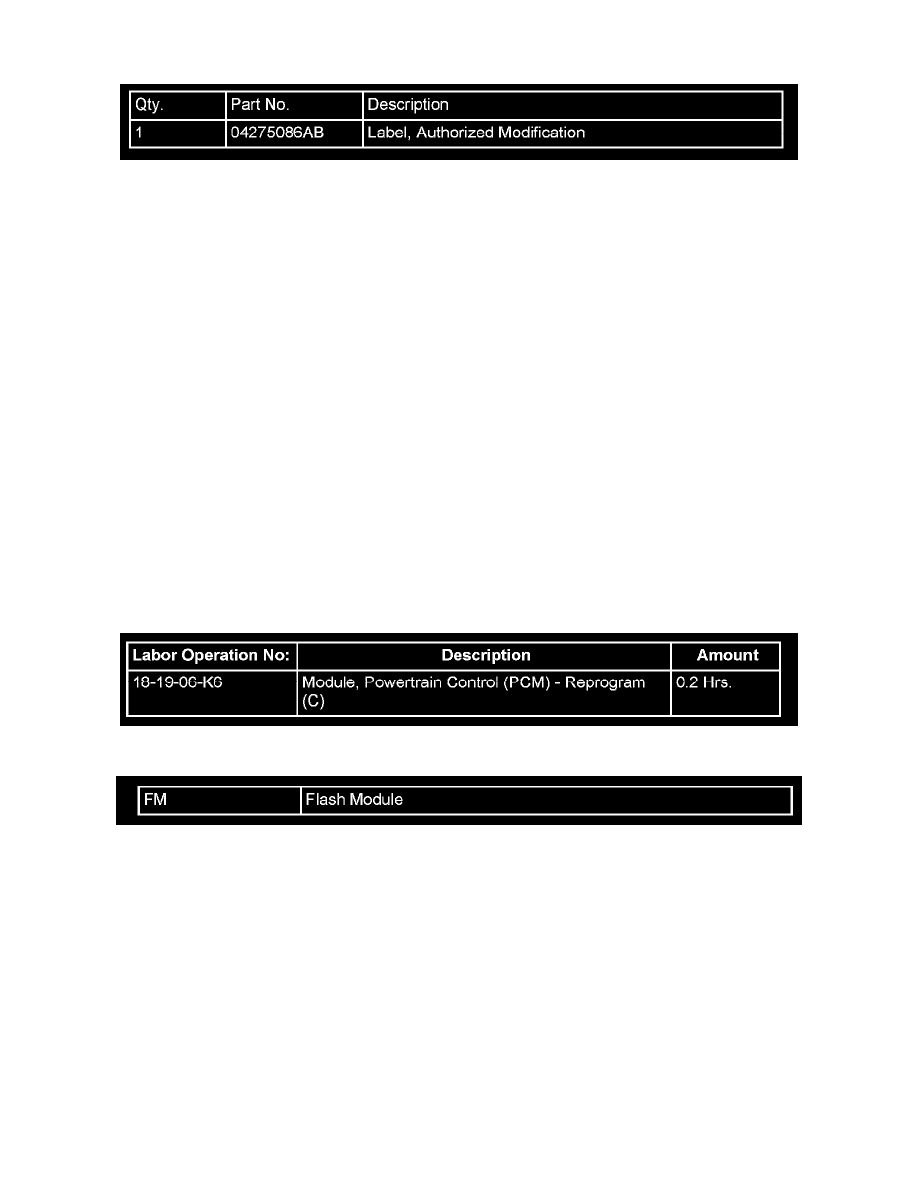 If the customer describes the symptom or if the technician finds the DTC's, perform the Repair Procedure.
PARTS REQUIRED:
REPAIR PROCEDURE:
NOTE:
Install a battery charger to ensure battery voltage does not drop below 13.2 volts. Do not allow the charging voltage to climb above 13.5 volts during
the flash process.
NOTE:
If this flash process is interrupted/aborted, the flash should be restarted.
1. Reprogram the PCM with the latest software. Follow the detailed service procedures available in DealerCONNECT/TechCONNECT, Refer To
Group 8 - Electrical > Electronic Control Modules - Service Information > Module - Powertrain Control > Standard Procedures > PCM/ECM
Programming. After PCM reprogramming, the following must be performed:
a. Clear any DTC's that may have been set in other modules due to reprogramming. The wiTECH application will automatically present all DTCs
after the flash and allow the tech to clear them.
b. On 62TE equipped vehicles clear the Variable Line Pressure (VLP) Counters, found in the Misc Function menu for the PCM ECU.
c. On 62TE equipped vehicles perform the Quick Learn function, found in the Misc Function menu for the TCM ECU.
2. Type the necessary information on the "Authorized Modification Label" and attach it near the VECI label.
POLICY:
Reimbursable within the provisions of the warranty.
TIME ALLOWANCE:
FAILURE CODE:
Disclaimer:
This bulletin is supplied as technical information only and is not an authorization for repair.
< PREV PAGE
NEXT PAGE >