< PREV PAGE
NEXT PAGE >
Intrepid V6-3.2L VIN J (1998)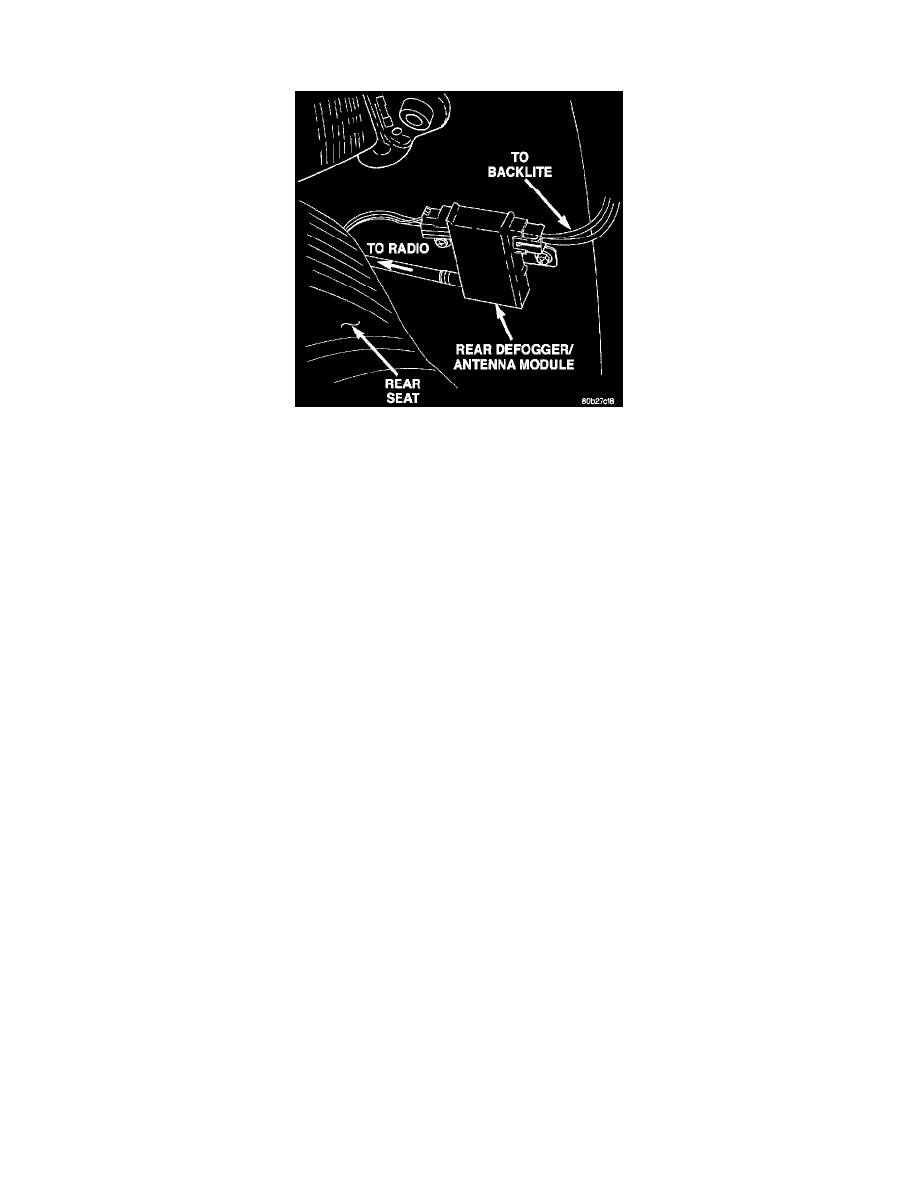 Antenna: Description and Operation
SYSTEM OPERATION
Rear Defogger / Antenna Module
The integrated rear window antenna incorporates the rear window defogger and a electronic module to receive radio signals. The module is located
in the right C-pillar behind the trim panel.
The FM signal is received via the heated portion of the rear window defogger grid. The AM signal is received via two isolated unheated lines
along the top of the rear window.
NOTE:  
-
If aftermarket window shading is added, it cannot be of the metallic type. Metallic type window shading can cause poor radio reception.
-
If an accessory cellular phone glass mount antenna is installed, it should only be along the center of the window, not touching any conductive
lines in the area indicated.
< PREV PAGE
NEXT PAGE >