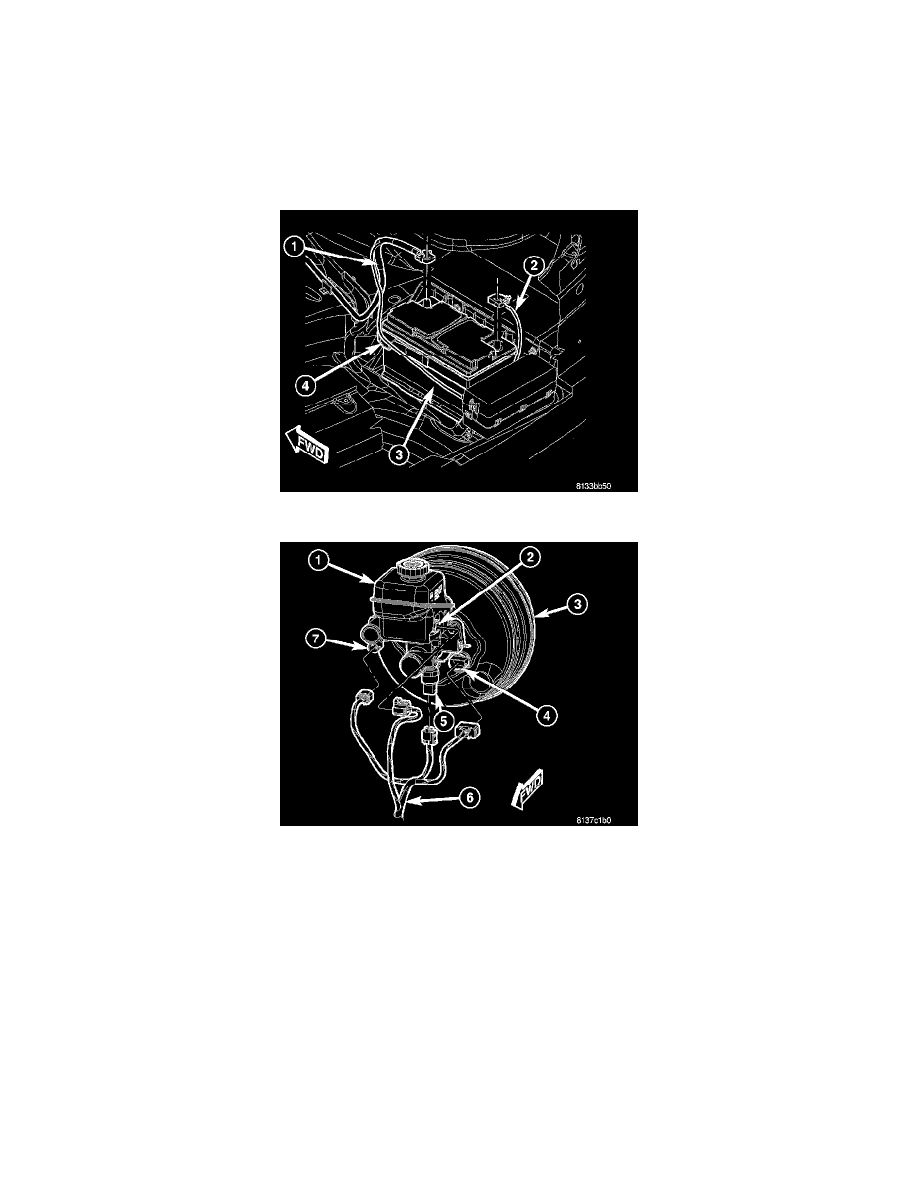 Braking Sensor/Switch: Service and Repair
SENSOR-TRAVEL
REMOVAL
CAUTION:  Vacuum in power brake booster must be pumped down (removed) before removing master cylinder from power brake booster. This is
necessary to prevent power brake booster from sucking in any contamination as master cylinder is removed. This can be done simply by pumping
brake pedal, with vehicle's engine not running, until a firm feeling brake pedal is achieved.
1. With engine not running, pump brake pedal until a firm pedal is achieved (4-5 strokes).
2. Disconnect and isolate battery negative cable (2) from battery post.
3. Disconnect wiring harness (6) connector at pedal travel sensor (7) on power brake booster (3).