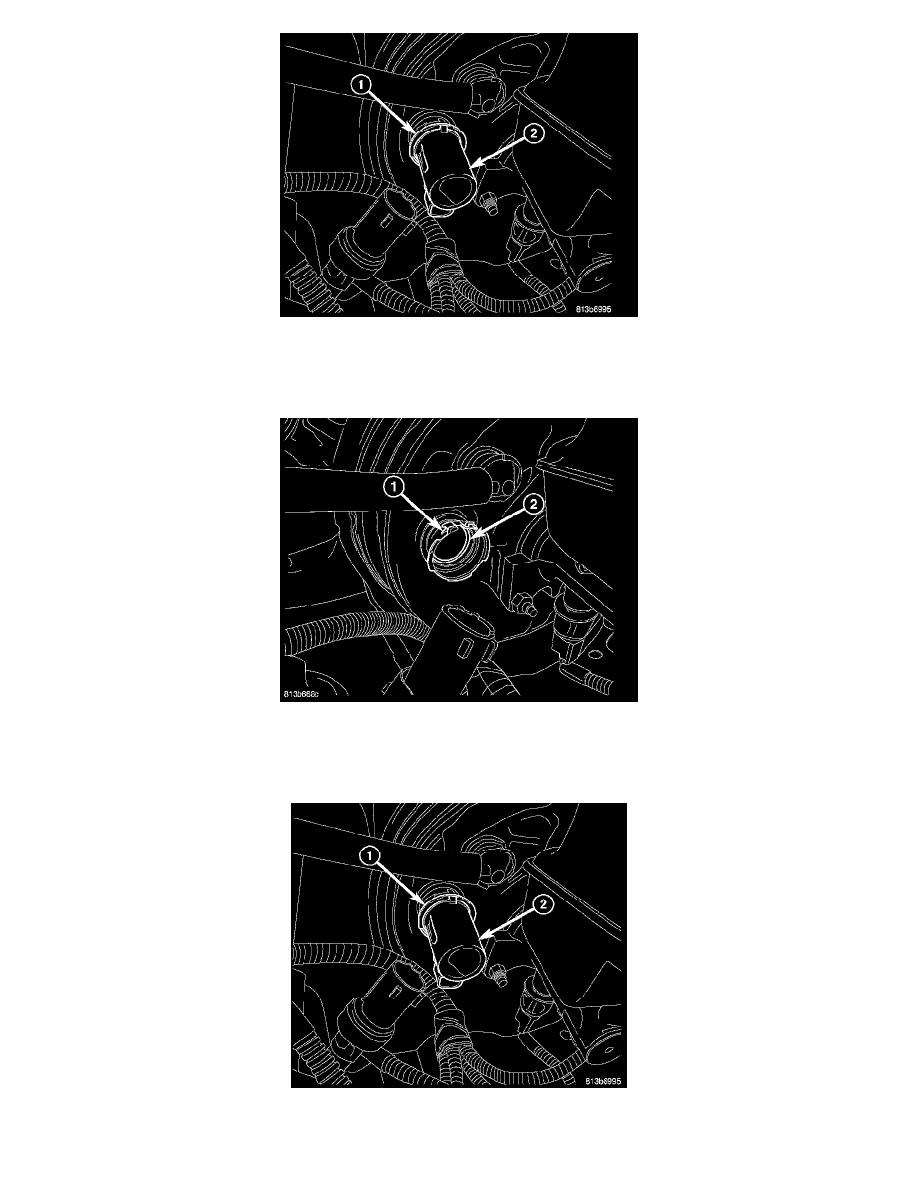 4. Using a small screwdriver, remove sensor retaining ring (1).
5. Pull travel sensor straight out of booster.
INSTALLATION 
CAUTION:  Before installing new pedal travel sensor, replace O-ring (2) inside booster opening. Sparingly lubricate NEW O-ring with brake fluid.
Use care not to lose O-ring inside booster.
1. Install NEW sensor retaining ring (1) in groove on booster.
2. Align sensor keyway with notch in top of sensor mount on booster housing, then install pedal travel sensor (2). The sensor will snap into place past
the retaining ring (1).