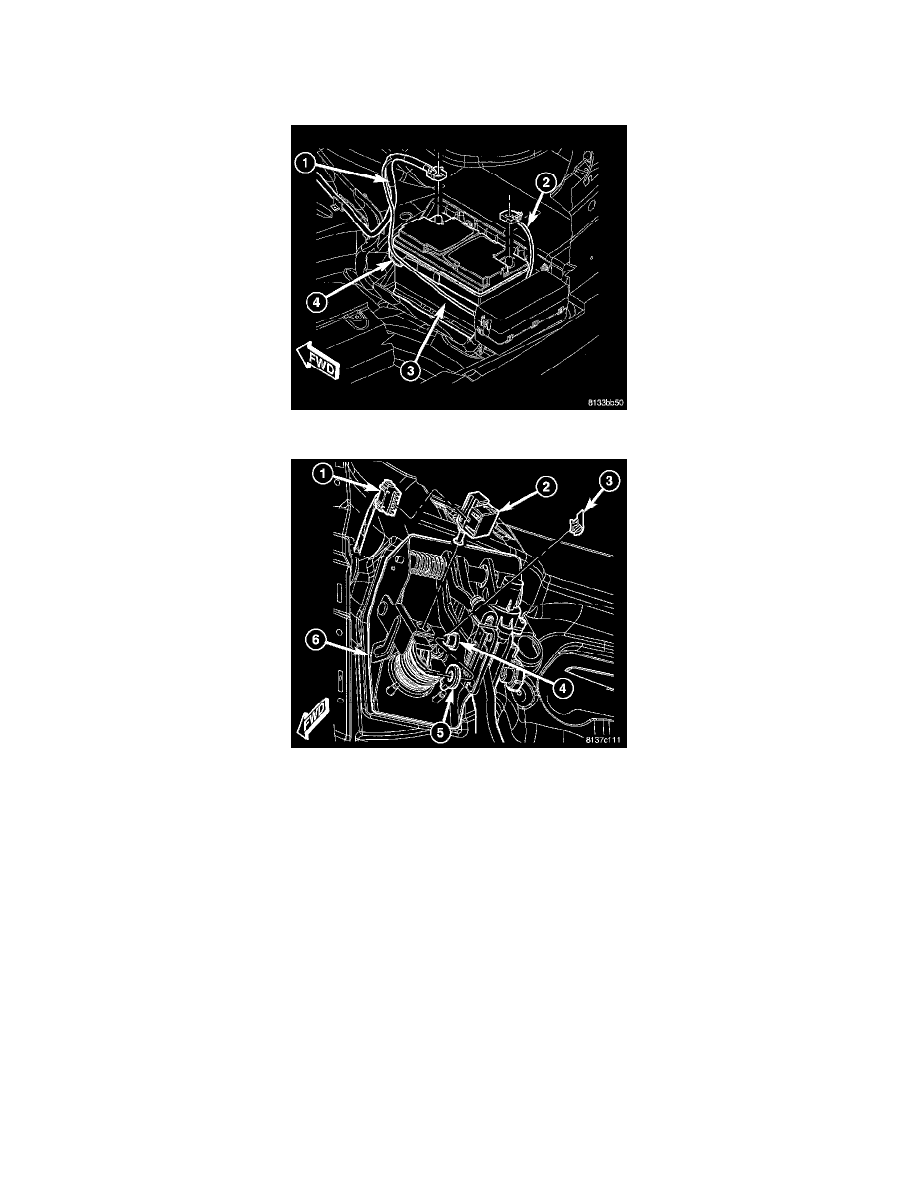 Brake Pedal Assy: Service and Repair
PEDAL 
REMOVAL 
1. Disconnect and isolate battery negative cable (2) from battery post.
2. Remove brake lamp switch. 
3. Remove booster push rod from pin on brake pedal. To do so: 
a. Position small screwdriver between center tang on power brake booster brake pedal pin retaining clip (3).
b. Rotate screwdriver enough to allow retaining clip center tang to pass over end of brake pedal pin, then slide retaining clip off brake pedal pin.
c. Discard retaining clip (3). It is not to be reused. Install NEW retaining clip when assembling.
4. Slide booster push rod (5) off brake pedal pin (4).