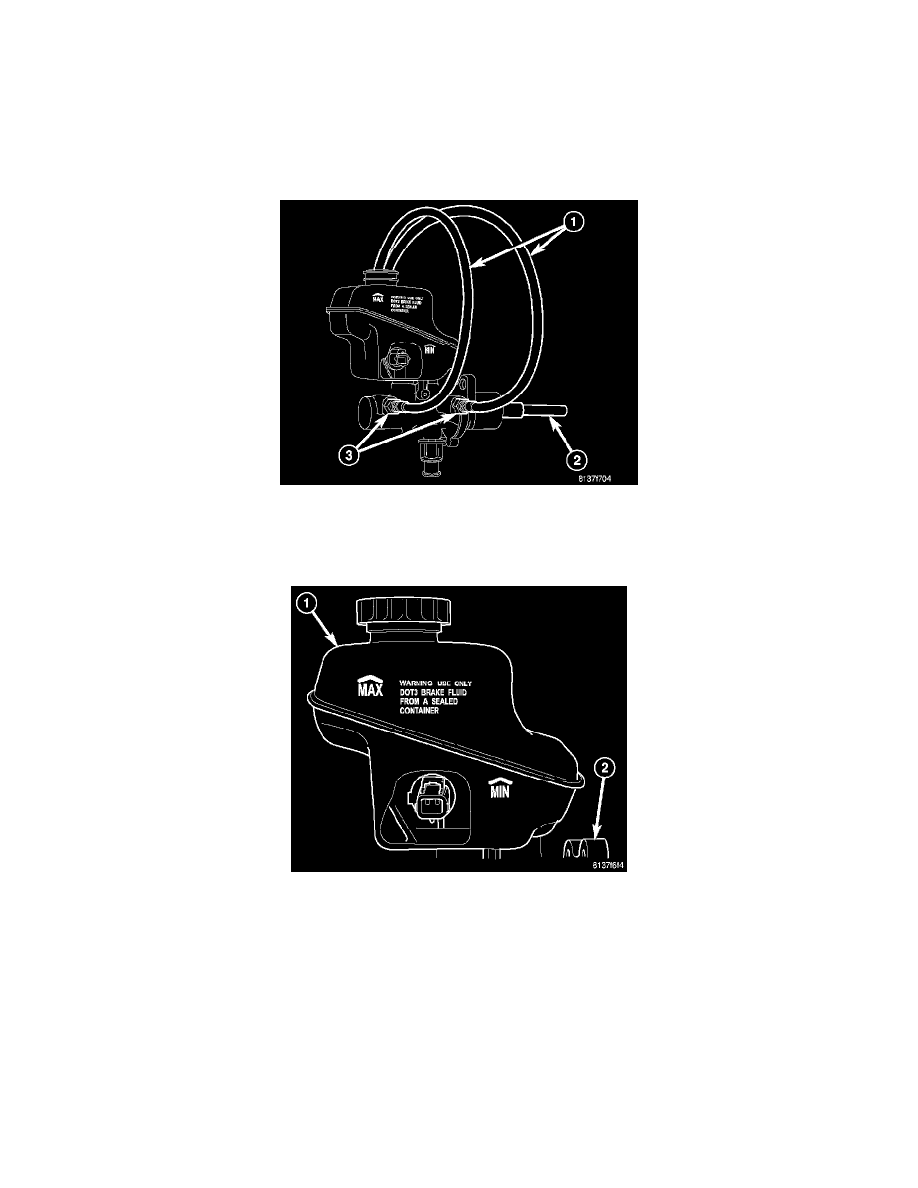 Brake Bleeding: Service and Repair
Master Cylinder Bleeding
MASTER CYLINDER BLEEDING 
CAUTION:  When clamping master cylinder in vise, only clamp master cylinder by its mounting flange. Do not clamp master cylinder piston rod,
reservoir, seal or body.
1. Clamp master cylinder in a vise.
2. Attach special tools for bleeding master cylinder in the following fashion: 
a. Thread one Adapter (3), Special Tool 8822-2, in each outlet port. Tighten Adapters to 14 Nm (124 inch lbs.) torque. 
b. Thread a Bleeder Tube (1), Special Tool 8358-1, into each Adapter. Tighten each tube to 14 Nm (124 inch lbs.) torque. Flex each bleeder
tube and place open end into mouth of fluid reservoir as far down as possible.
NOTE:  Make sure open ends of bleeder tubes stay below surface of brake fluid once reservoir is filled to proper level.
3. Fill brake fluid reservoir (1) to the MAX level with Mopar® brake fluid or equivalent conforming to DOT 3 specifications. Make sure fluid level
is above tips of bleeder tubes in reservoir to ensure no air is ingested during bleeding.