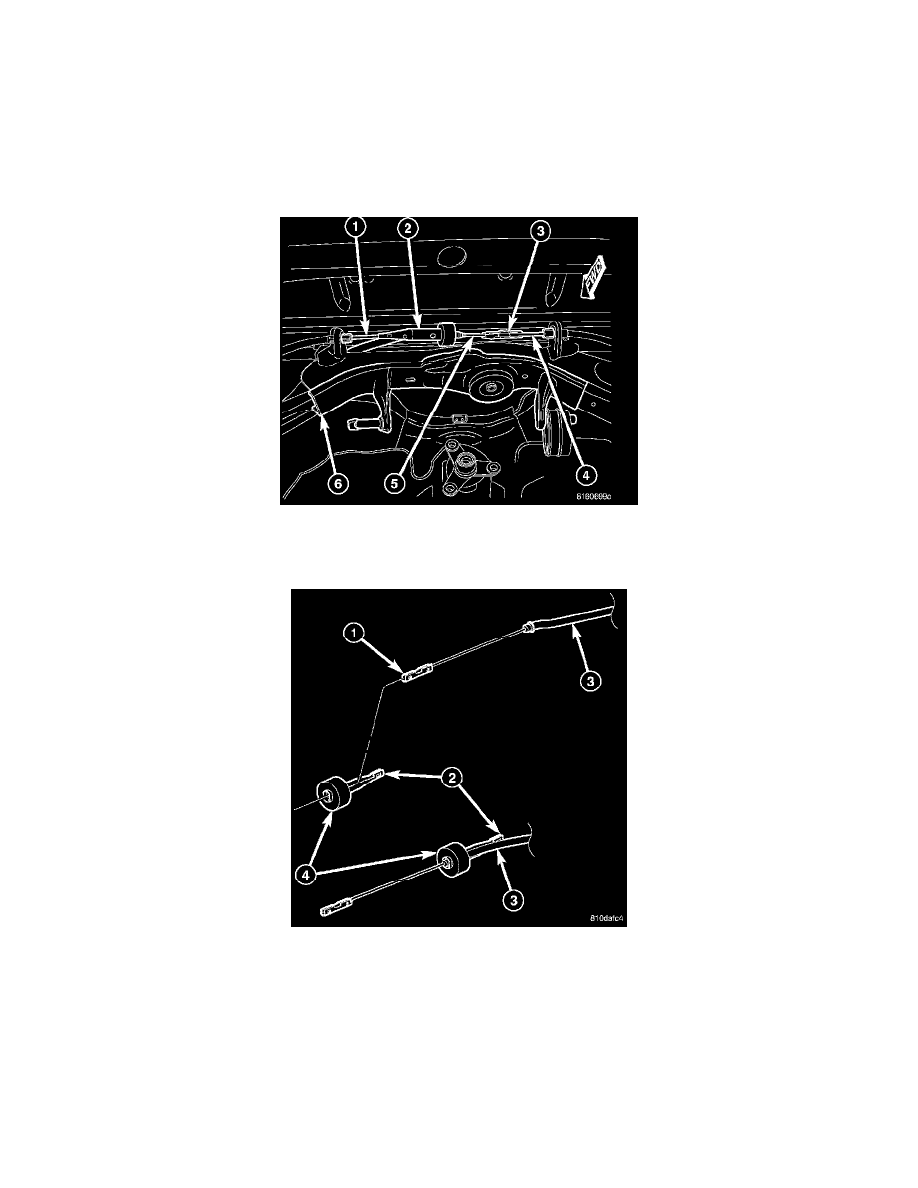 Parking Brake Cable: Service and Repair
Front
CABLE - PARKING BRAKE FRONT 
REMOVAL 
NOTE:  Before proceeding, Refer to Service Precautions.
1. Raise and support vehicle.
NOTE:  Due to short travel and low spring tension, it is not necessary to lock-out parking brake lever to service parking brake components.
2. Disconnect front parking brake cable (5) at connector (3) to right rear parking brake cable (4) above axle differential (not shown).
3. Remove front cable (3) from equalizer (2).