< PREV PAGE
NEXT PAGE >
Stratus V6-2.5L VIN H (1997)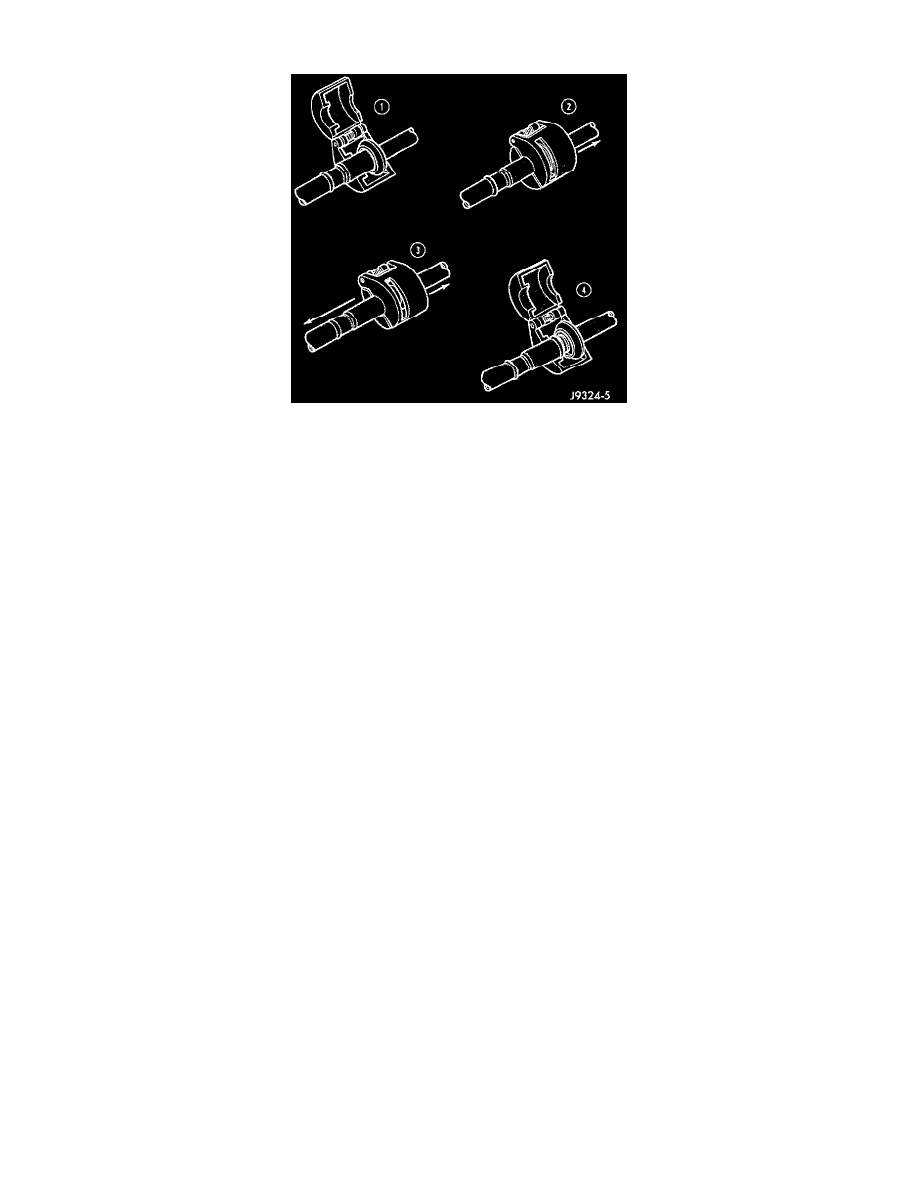 Coupler HVAC: Description and Operation
Fig 12  Spring Lock Coupler Disconnect
Spring-locking refrigerant line couplers are used to connect refrigerant lines and other components to the refrigerant system. The coupling is held
together by a garter spring inside a circular cage.
When the coupling halves are connected, the flared end of the female fitting slips behind the garter spring inside the cage of the male fitting. The garter
spring and cage prevent the flared end of the female fitting from pulling out of the cage. Secondary clips are installed over the coupling at the factory for
added blowoff protection.
O-rings are used to seal the coupling. These O-rings are compatible with R-134a refrigerant and must be replaced with O-rings made of the same
material.
< PREV PAGE
NEXT PAGE >