< PREV PAGE
NEXT PAGE >
Stratus V6-2.5L VIN H (1997)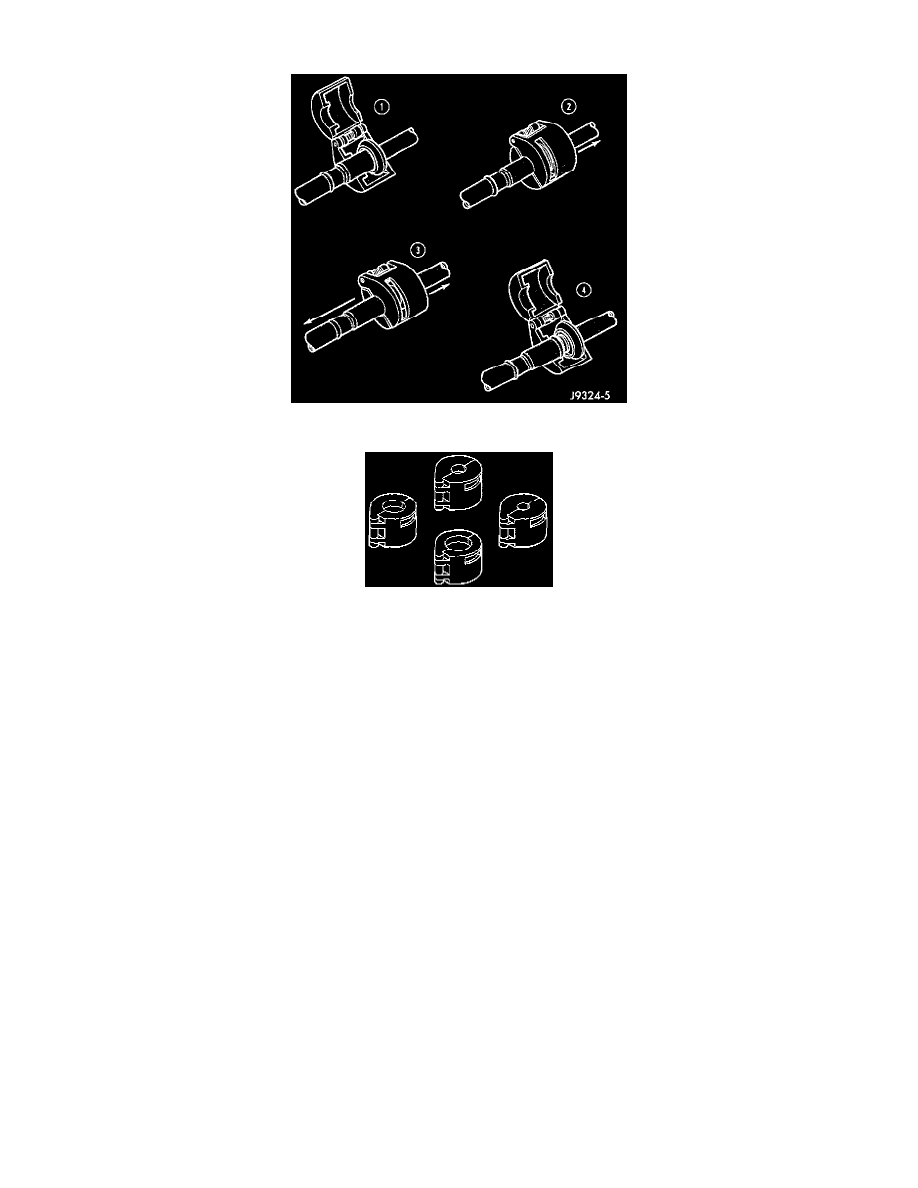 Coupler HVAC: Service and Repair
Fig 12  Spring Lock Coupler Disconnect
A/C Line Disconnect Tool 7193
WARNING: Review the Service Precautions before leak testing the system.
REMOVAL
1. Recover the refrigerant from the refrigerant system.
2. Remove the secondary clip from the coupler. Fit the appropriate spring lock refrigerant line coupler tool from the A/C Tool Kit (Special Tool
6125) to the coupler.
3. Close the tool and push it into the open side of the cage to expand the garter spring and release the female fitting.
NOTE:  The garter spring may not release if the tool is cocked while pushing it into the cage opening.
4. After the garter spring is expanded, pull the fittings apart within the tool.
5. Remove the tool from the disconnected coupler.
6. Separate the two ends of the coupler.
INSTALLATION
1. Check to ensure that the garter spring is in the cage of the male coupler fitting. If the garter spring is missing, install a new spring by pushing it into
the cage opening. If the garter spring is damaged, remove it from the cage with a small wire hook (DO NOT use a screwdriver) and install a new
garter spring.
2. Clean any dirt or foreign material from both halves of the coupling.
3. Install new O-rings on the male fitting.
CAUTION:  Use only the specified O-rings as they are made of a special material for the R-134a system. The use of any other O-ring may allow
the connection to leak intermittently during vehicle operation.
4. Lubricate the male fitting and O-ring, and the inside of the female fitting with clean R-134a refrigerant oil. Use only refrigerant oil of the type
recommended for the compressor in the vehicle.
5. Fit the female fitting to the male fitting and push together until the garter spring snaps over the flared end of the female fitting.
6. Ensure the coupler is fully engaged by pulling back on the lines on either side of the coupler.
7. Install the secondary clip on the coupler.
< PREV PAGE
NEXT PAGE >