< PREV PAGE
NEXT PAGE >
Stratus V6-2.5L VIN H (1997)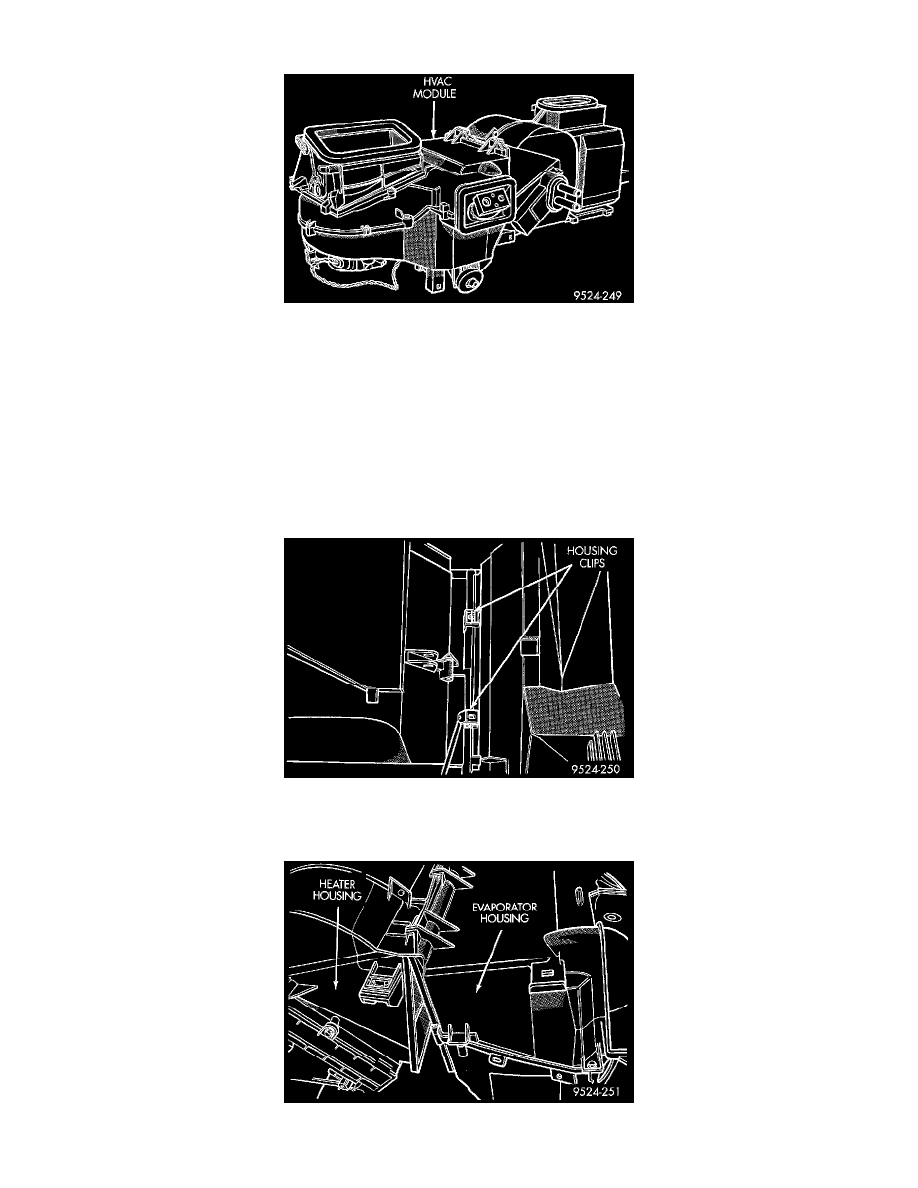 Evaporator Core: Service and Repair
Fig 35  A/C Housing
NOTE:  The Heater A/C housing must be removed from the vehicle when replacing the evaporator.
REMOVAL
1. Disconnect battery negative remote cable.
CAUTION:  The refrigerant must be removed from the system before removing Heater-A/C housing. Use a refrigerant recovery machine.
2. Remove A/C housing from vehicle. 
3. Remove recirculation door inlet cover.
4. Remove evaporator temperature probe.
Fig 36  Housing Clips
5. Remove clips retaining evaporator housing to heater/distribution housing.
Fig 37  Separate Housings
< PREV PAGE
NEXT PAGE >