< PREV PAGE
NEXT PAGE >
Stratus V6-2.5L VIN H (1997)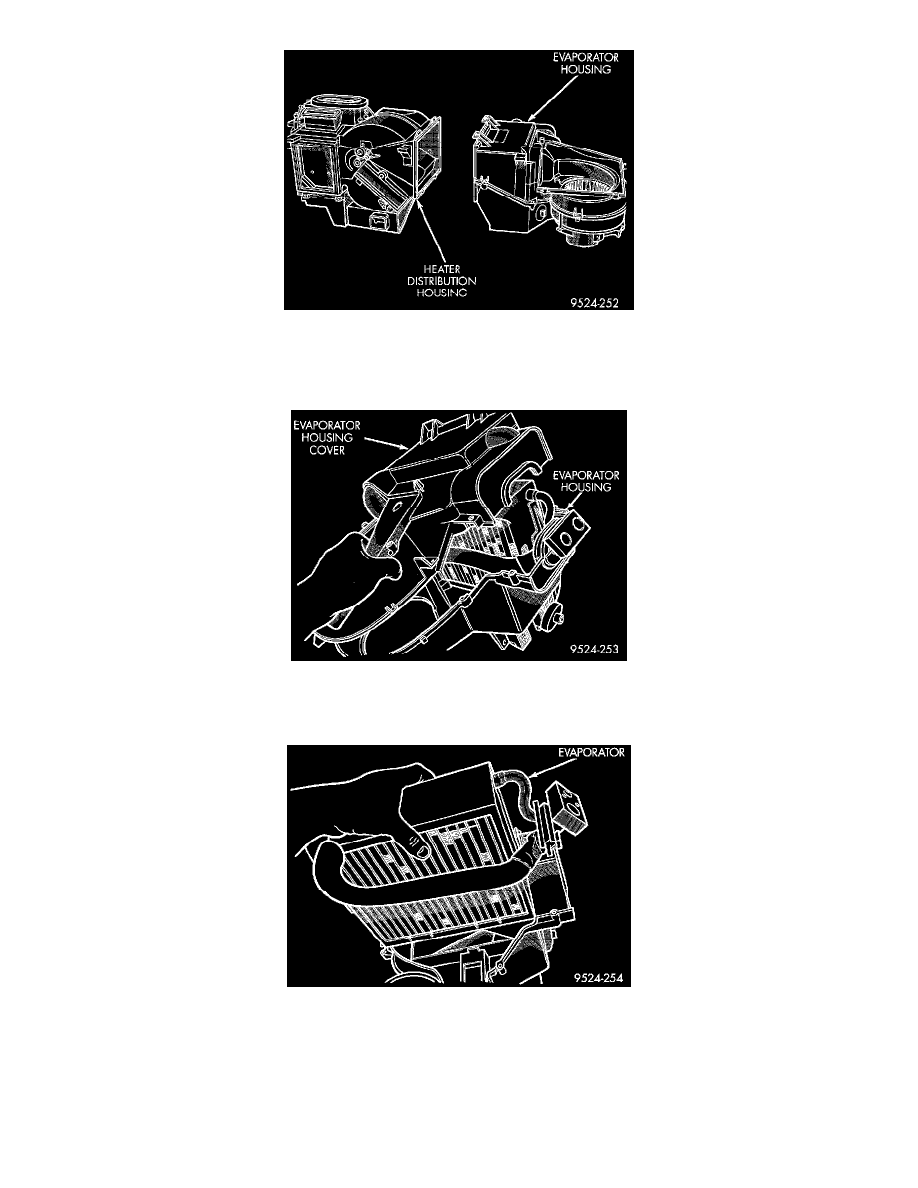 Fig 38  Housings
6. Separate evaporator housing from heater/distribution housing.
7. Remove seal around evaporator tube inlet.
Fig 39  Evaporator Housing Upper Cover
8. Remove evaporator housing upper cover.
Fig 40  Remove Evaporator From Housing
9. Lift evaporator out of lower housing.
10. Remove styrofoam seal around evaporator.
11. Transfer evaporator sensor. Place the evaporator sensor in the same location as on the previous evaporator.
INSTALLATION
To install, reverse removal procedure.
< PREV PAGE
NEXT PAGE >