< PREV PAGE
NEXT PAGE >
Stratus V6-2.5L VIN H (1997)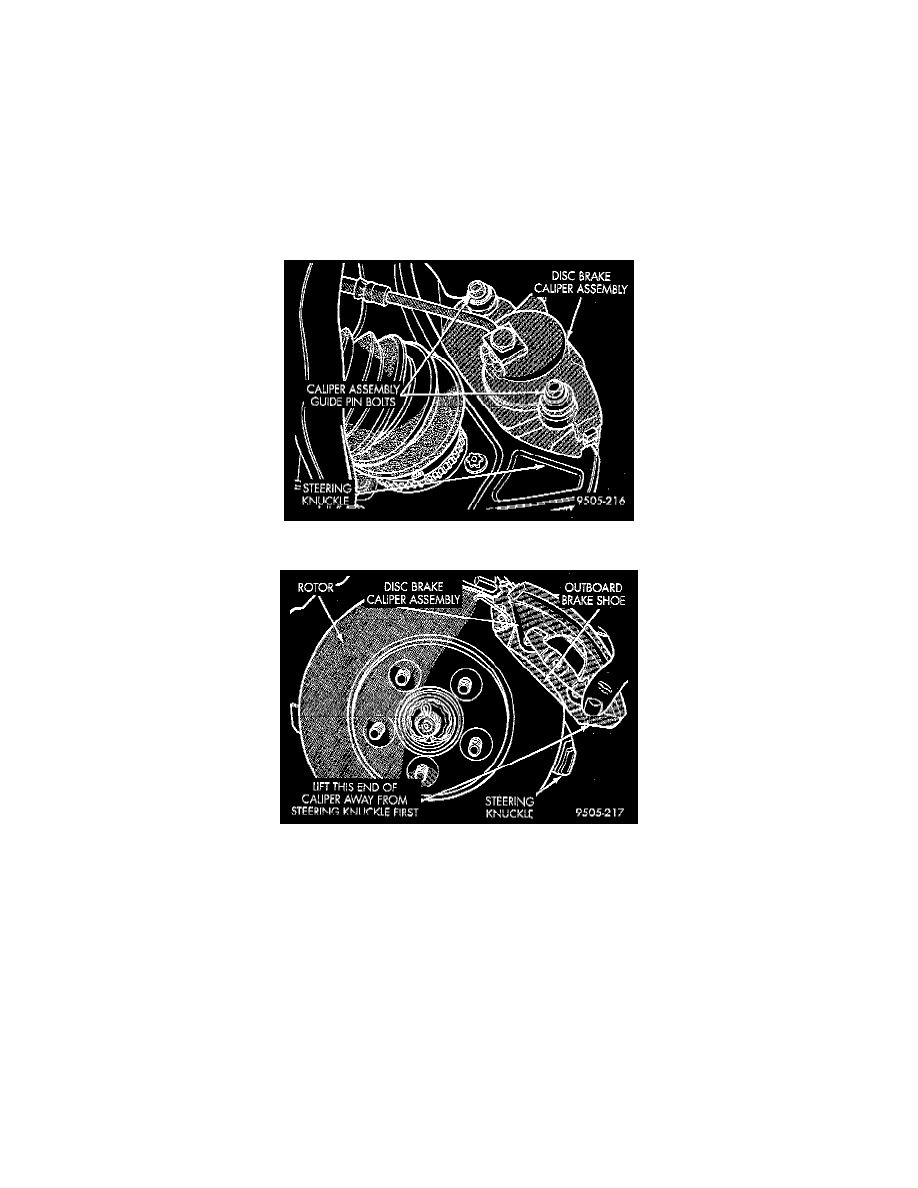 Wheel Fastener: Service and Repair
CAUTION:  If a wheel mounting stud needs to be replaced in the hub and bearing assembly the studs CAN NOT be hammered out of the hub flange. If
a stud is removed by hammering it out of the bearing flange, damage to the hub and bearing assembly will occur leading to premature bearing failure.
NOTES:  
-
The following procedure and special tools shown MUST be used-when replacing wheel attaching studs.
-
The hub and bearing assembly does not require removal from the steering knuckle to replace wheel attaching studs in the hub and bearing
assembly.
REMOVE 
1. Raise vehicle on jackstands or centered on a frame contact type hoist. 
2. Remove the front wheel and tire assembly from the vehicle.
3. Remove front disc brake caliper to steering knuckle attaching bolts.
4. Remove disc brake caliper assembly from steering knuckle. Caliper is removed by first lifting bottom of caliper away from steering knuckle, and
then removing top of caliper out from under steering knuckle.
< PREV PAGE
NEXT PAGE >