< PREV PAGE
NEXT PAGE >
Stratus V6-2.5L VIN H (1997)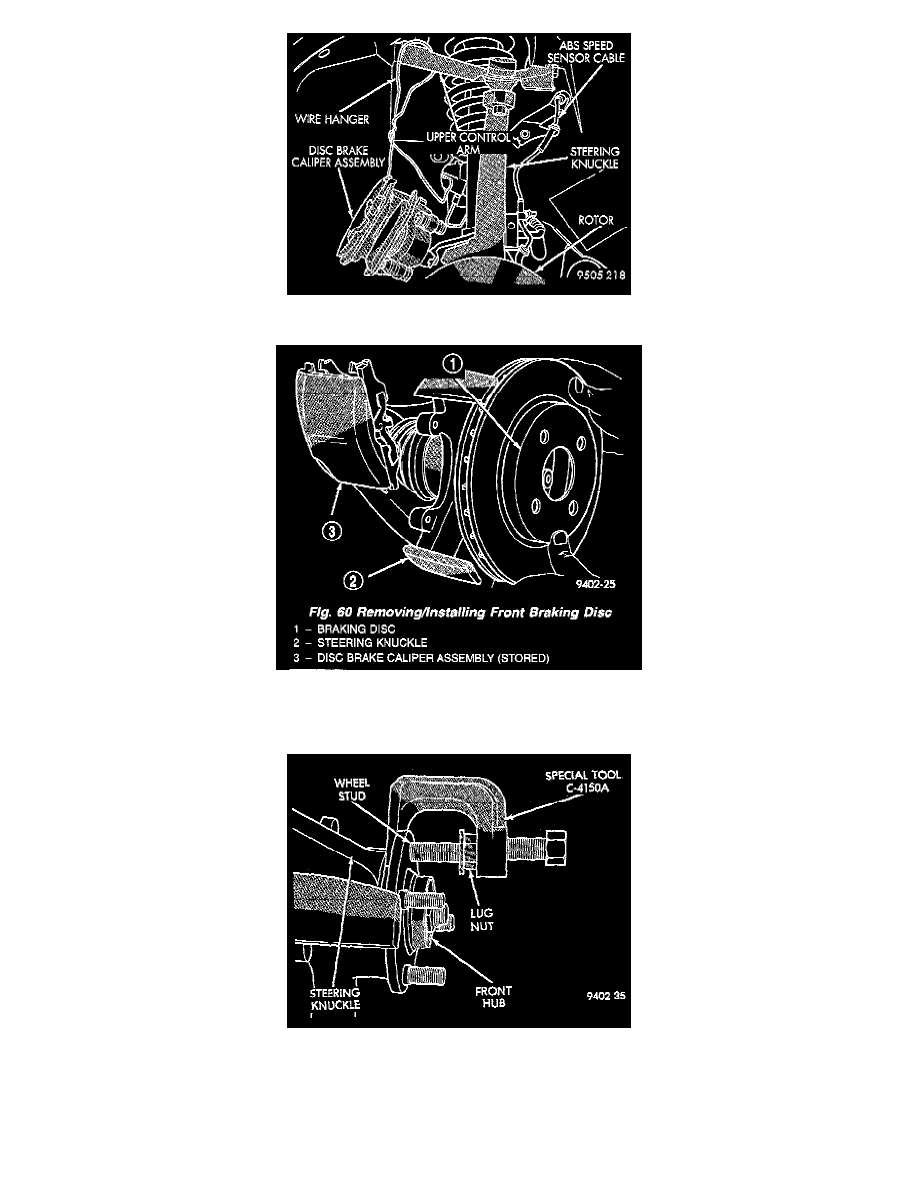 5. Support brake caliper/adapter assembly using a wire hook and not by hydraulic hose.
Fig. 60
6. Remove braking disc from front hub.
7. Install a lug nut on wheel stud to be removed from hub and bearing assembly, so threads on stud are even with end of lug nut. Rotate hub so stud
requiring removal is aligned with notch cast into front of steering knuckle. Install Remover, Special Tool C-4150 on hub and bearing assembly
flange and wheel stud.
8. Tighten down on special tool, this will push the wheel stud out of the hub and bearing flange.
< PREV PAGE
NEXT PAGE >