< PREV PAGE
NEXT PAGE >
Stratus V6-2.5L VIN H (1997)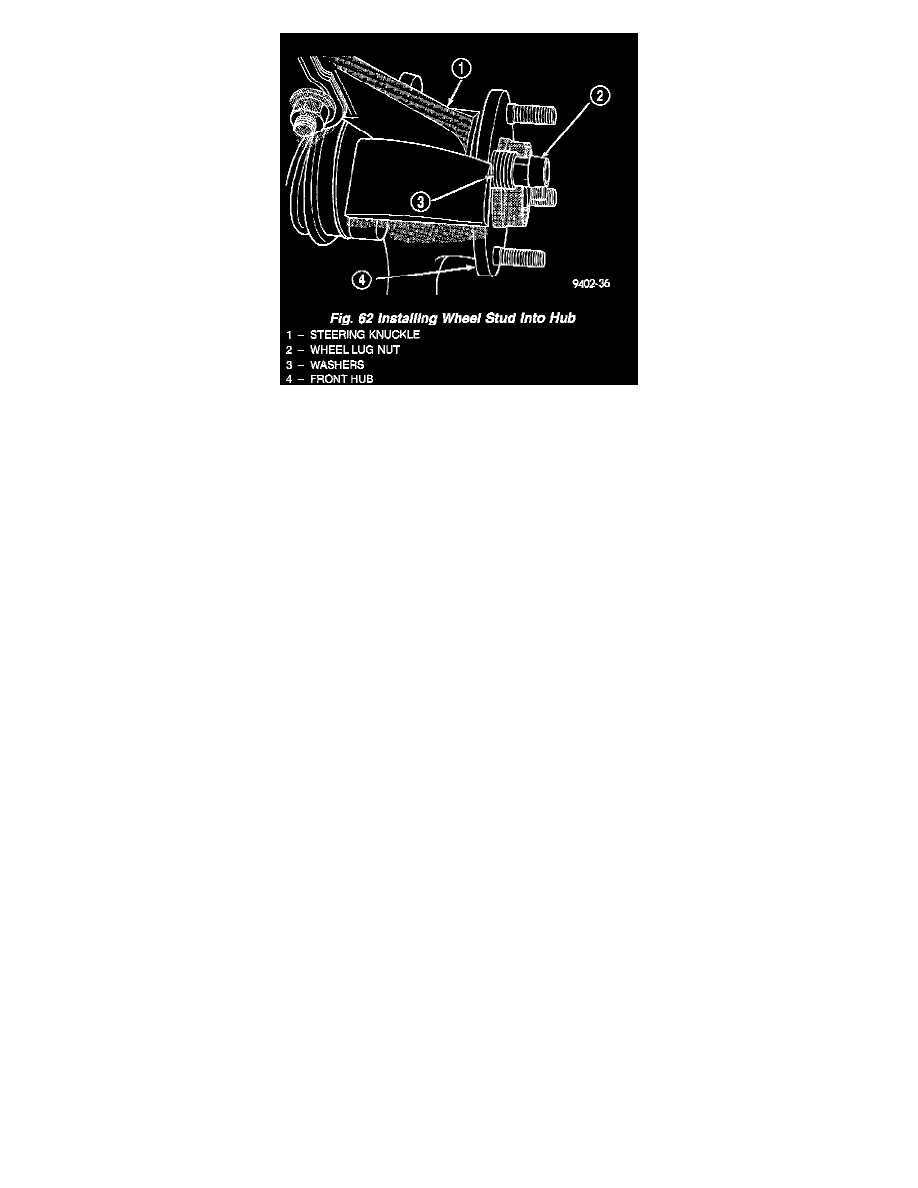 Fig. 62
INSTALL 
1. Install replacement wheel stud into flange of hub and bearing assembly. Install washers on wheel stud, then install a wheel lug nut on stud with flat
side of lug nut against washers.
2. Tighten the wheel lug nut, pulling the wheel stud into the flange of the hub and bearing assembly. When the head of the stud is fully seated against
the bearing flange, remove lug nut and washers from wheel stud. 
3. Install braking disk back on front hub.
4. Install disc brake caliper assembly on steering knuckle. Caliper is installed by first sliding top of caliper under top abutment on steering knuckle.
Then installing bottom of caliper against bottom abutment of steering knuckle.
5. Install disc brake caliper assembly to steering knuckle attaching bolts and torque to 31 Nm (23 ft. lbs.).
6. Install front wheel and tire assembly. Install front wheel lug nuts and torque to 129 Nm (95 ft. lbs.).
7. Lower vehicle.
< PREV PAGE
NEXT PAGE >