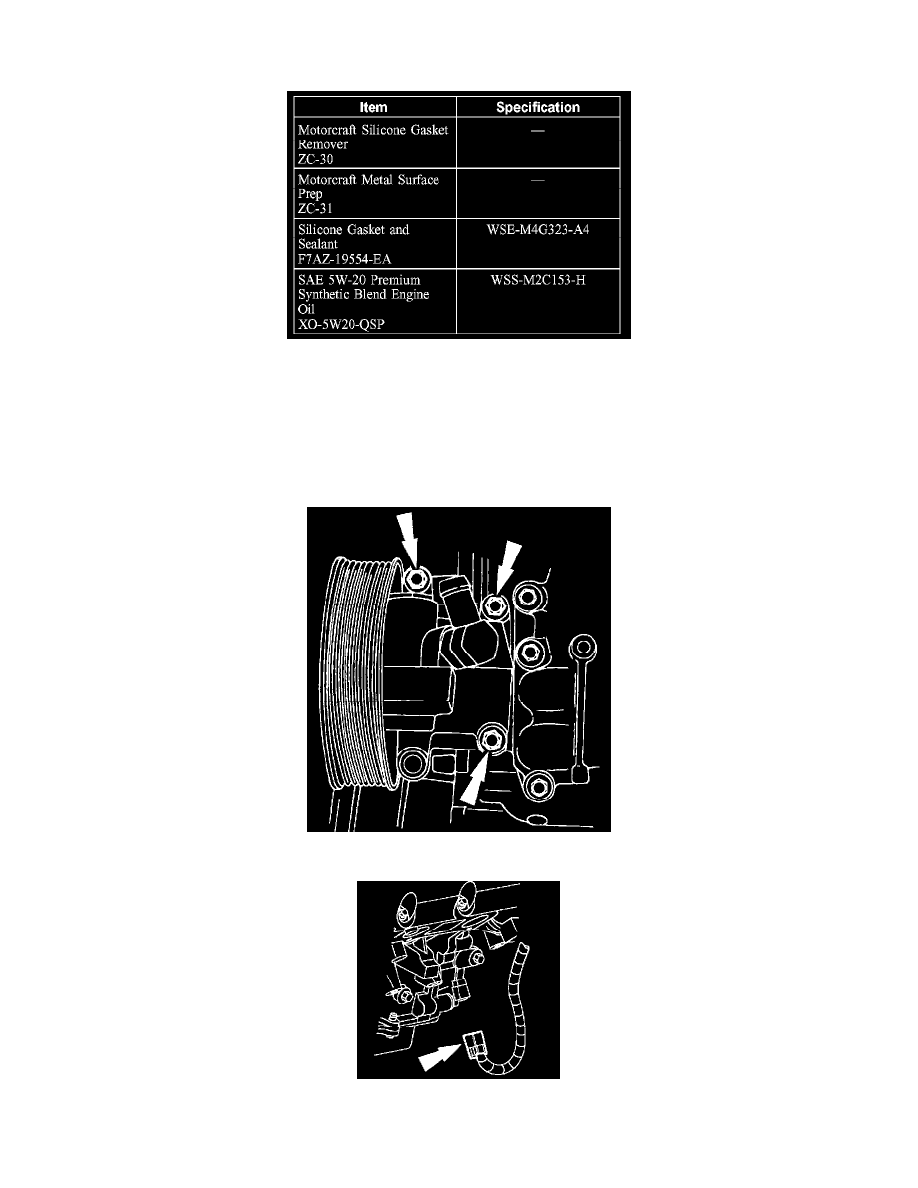 Timing Cover: Service and Repair
Engine Front Cover
Material
Removal
1. Disconnect the battery ground cable. 
2. Remove both of the valve covers. 
3. Remove the radiator. 
4. Remove the water pump. 
5. With the vehicle in NEUTRAL, position it on a hoist. 
6. Remove the top bolts and the lower bolt and position the power steering pump aside.
7. Disconnect the crankshaft position (CKP) sensor electrical connector.